Boxing: Nicola Adams, "Views have changed on women boxing"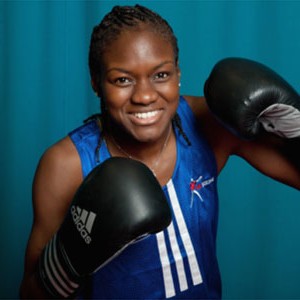 Britain's first female boxing gold medallist Nicola Adams (pictured) says attitudes towards women taking part in the sport have changed since London 2012.
"I'm always getting tweets from girls saying they've taken up boxing because they've seen me win." She said.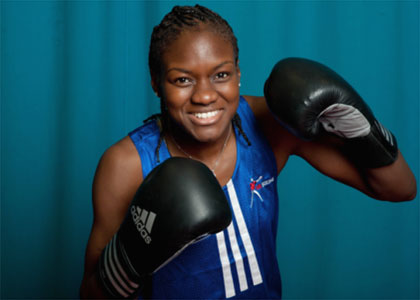 Many voiced disapproval at the prospect of women getting into an Olympic boxing ring when the decision to include the sport was made in 2009, but witnessing Adams win gold has changed many opinions.
Sport England figures show that before last summer's Games, where women's boxing was included for the first time, there were 19,600 females boxing once a week, compared with 35,100 now.
Fellow British boxer Natasha Jonas agrees with Nicola telling BBC Sport, "People's perceptions of women's boxing have changed.
"The fact that women's boxing was on the telly, everyone could see it and the skill involved, and the determination of Nicola and the rest of the team – people were looking at it like 'yeah, I want to do that'.
"We've got a lot more younger females participating in the sport and just having a go at the training. That's what the Olympics were all about."
Adams returned to action this week for the first time since the Olympics, competing in the European Union Championships in Hungary.
In the first round on Monday, she beat Terry Gordini of Italy to start her defence of the flyweight title.
Lizzie Flint, Sportsister
The Women's Sports Magazine
Select a sport
Find out how to get started, training plans and expert advice.