Diving: Tonia Couch says winning World Series bronze is 'crazy'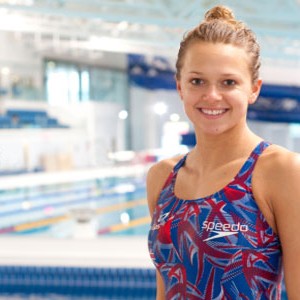 GB Diver Tonia Couch has described becoming the first British woman to win an individual medal at the Diving World Series as "a little bit crazy".
Reigning British champion Couch won bronze in the 10m platform event in Mexico last weekend and said "It's not really sunk in yet, it's a little bit crazy to think I've won a world medal.
"It's quite exciting to think that it was me that's done it. I've trained so hard."
To win the medal, Couch registered her first ever perfect score of 10 in her final dive.
"My first four dives weren't the best, I was a little bit disappointed because I knew I could do a lot better than that.
"My coach Andy Banks told me 'you can do this dive, let's do it like you can', so I went up the stairs, focused on what I had to do and I just went to the end of the board, did it, and got my first 10 internationally.
"Sometimes you get to the end of the board and you kind of forget what you're doing because you've got so much going on in your head, you forget that there's hundreds of people watching you and you forget that you're 10 metres high."
Lizzie Flint, Sportsister
The Women's Sports Magazine
Select a sport
Find out how to get started, training plans and expert advice.