Carrie on running: I have to admit, it's getting better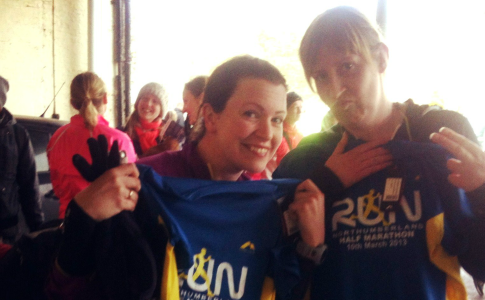 I shamefully admit I didn't do my 15 miler as planned. I fully intended to and had a vague route sussed out in my head, but I put a spanner in my own works and ended up not being physically capable of doing it.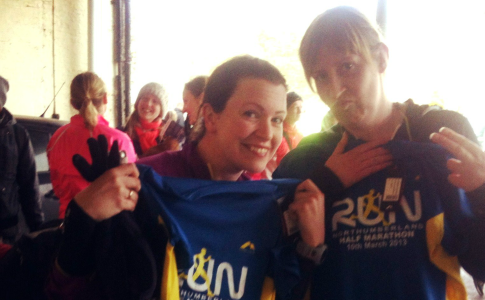 After parkrun on the Saturday I went to my first ever boot camp session with Jane. It. Was. Brutal. When I woke up on Sunday morning I could barely get out of bed. Yes dear readers, for the first time since I started running I was struck down with DOMS (delayed onset muscle soreness).
So the 15 mile run was off as a result but I figured I would still be able to walk so better half and I went for an 8 mile yomp in the Cheviot Hills on the Sunday instead, and I span through the soreness on Monday.
So I didn't manage my 15 miler and I didn't get to run club on Thursday because of a job interview (which I got, yey me!), so I wasn't expecting greatness at parkrun.
I've done really well since Christmas getting down from 33:54 to an incredible 28:57 last week, but Saturday gone was so bonkers I still can't quite believe it – 27:21!
Newcastle parkrun had pacers on so I just tried to stick as close to the 27 pacer as I could and discovered that in fact, I'm far more capable than I'm giving myself credit for. It was hard, don't get me wrong, but I'll benefit so much from pushing myself and the sense of achievement was overwhelming.
My fabulous weekend didn't stop there. Sunday saw me run my second half marathon – the Run Northumberland half marathon a few miles from my home. I ran with a friend and we kept a really good steady 10:30 min/mile pretty much the whole way round. This means that we crossed the finish in 2:17 and I knocked a whopping 23 minutes off my Great North Run time. Amazing.
It was tough, and I finished it wondering how on earth I would find the mindset to do twice that distance but then I remembered that this half marathon was on country back-roads with a lot of undulation and no one for moral support, where VLM is on the packed streets of London with thousands of people cheering you on. Surely the atmosphere alone will propel me forwards a few extra miles… Here's hoping anyway. Six weeks to go.
Select a sport
Find out how to get started, training plans and expert advice.