Speed Skating: Historic bronze for Elise Christie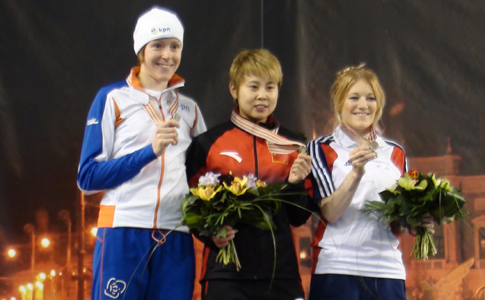 Elise Christie took  bronze in the 1000m on the final day of competition at the World Short Track Skating Championships, making her the first ever British female to win a medal at the event. After a frustrating start to the competition with a fall in the 1500m final, Christie had high hopes the event in which she became world number one on this season.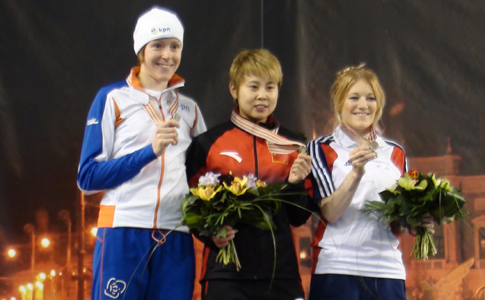 Christie said: "I was quite nervous today before the final and I wasn't relaxed as maybe I could have been. I know I had it in me to win so I had quite high expectations of myself, so I'm a little disappointed in that sense, but I am pleased to come away with a medal."
The gold medallist was Meng Wang of China [1:31.549] and silver went to Jorien Ter Mors from the Netherlands [1:31.609].
Performance Director Stuart Horsepool said:
"The team had a great first two days, we've had six top eights finishes and our first ever female World Championships medal, which is brilliant. Even though Elise's medal might not have been the colour she wanted, she and the other skaters have proven that we have a lot of opportunities going forward from here, which is very encouraging."
Christie's performance from throughout the World Championships qualified her for the 3000m Super Final. She finished in fifth place, while Suk Hee Shim (KOR) took gold and Marianne St-Gelais and Jorien Ter Mors in silver and bronze position respectively.
Charlotte Gilmartin was unfortunately penalised in the heat s of the 1000m, eliminating her from the competition, after she attempted an ambitious pass to move into a qualifying position and hit Czech skater Katerina Novotna.
Finally, Horsepool added: "It's been a good Championships and we have finished the season on a high, so there is a lot of self-belief among the skaters and the mood is very positive going into summer training and next season. They have a lot of confidence in the programme as well now because they are producing their best performances at targeted competitions, so we are looking forward to next season."
The skaters will no return the UK for a rest period before starting their Olympic campaign at the end of April.
Select a sport
Find out how to get started, training plans and expert advice.