Marathon: Paula Radcliffe welcomes World Marathon Majors plans to get tougher on doping cheats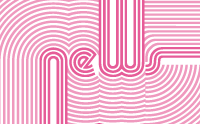 Women's marathon world record-holder Paula Radcliffe has labelled the introduction of ‬stricter anti-doping penalties by the World Marathon Majors (WMM) as "a very positive and strong move".
WMM‭ ‬members Tokyo,‭ ‬Boston,‭ ‬London,‭ ‬Berlin,‭ ‬Chicago and New York have revised their elite athlete contracts, with new provisions including the right for the events to suspend payment and to demand repayment of prize money,‭ ‬appearances fees ‬and performance bonuses for any athlete found in violation of a criminal offense involving drugs or ‬anti-doping rules.
It also extends to cover if, for any other reason, the athlete's result has been nullified by a relevant governing body.
‭"This is a great initiative and a very positive and strong move by the World Marathon Majors,‭ ‬which is once again leading the field by example,‭" ‬said Radcliffe,‭ ‬who has previously won the London,‭ ‬Chicago and New York City Marathons.‭
‭"‬I would love to see all major events follow its lead.‭ ‬The cheats need to understand that they are not welcome in our sport and will be caught and made to pay."
‭She described it as a "step forward" in increasing the deterrent, "showing athletes and managers that cheating won't be tolerated."
The new penalties are part of WMM's continued efforts to be a leader in the anti-doping movement. As well as supporting the increase in the number and frequency of out-of-competition drug tests in Ethiopia and Kenya, the WWM has previously agreed that any athlete found guilty of a doping offence will not be invited back to its races.
"Having to pay back all money won while cheating is common sense and a logical element that has been missing for a long time," added Radcliffe.‭ "‬It is clear that any monies won while cheating are tantamount to fraud and should be returned.‭"
Sportsister
The Women's Sports Magazine
Select a sport
Find out how to get started, training plans and expert advice.