Training: Six-week tri-adventure training plan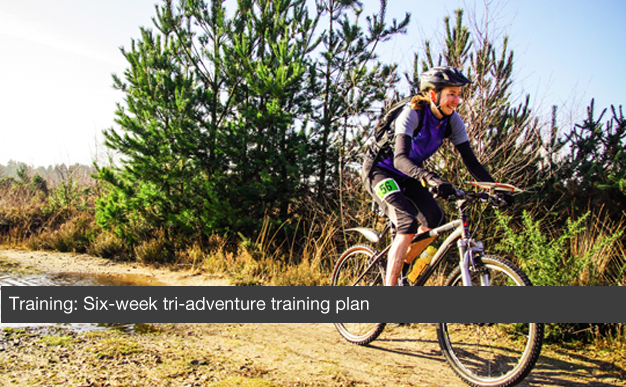 Fancy a new challenge for 2013? Then why not take a look at the Tri-Adventure series of events that incorporate off-road running, mountain biking and navigation. Not only do they test your fitness, but they also give you a mental work-out too.
Tri-Adventure is becoming increasingly popular in the UK, as people look for a more novel challenge than traditional triathlons and road running. Not only is it a great physical workout, but you need to be mentally engaged during the race and use those boyscout skills to navigate your way through the course. The added bonus is being in the wilderness, possibly covered in mud! It kind of reminds me of doing a treasure hunt when I was a kid (kind of).
And what's more the great people at Tri-Adventure have also provided a training plan to get you started – perfect to buddy-up with a friend and give it a go!
The Tri-Adventure events cater for all levels: trail runs with navigation, beginner tri-adventure races, and 4 hour courses for the seasoned adventurers. So if you're interested in giving it a go check out www.triadventure.co.uk for more info and training dates (to get you ready for race day!).
The next Tri-Adventure events will be taking place on Sunday 17th February and Sunday 17th March at Collingwood College, Camberley, Surrey.
Sportsister,The Women's Sports Magazine
Select a sport
Find out how to get started, training plans and expert advice.