Speed skating: Christie wins second World Cup gold in Dresden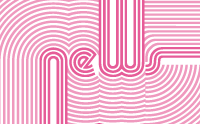 Following the successful Olympic test event in Sochi last week, Elise Christie has won her second gold medal of the series, for 1500m, at the final stages of the ISU World Cup in Dresden.
Despite not being her main event, Christie beat Min-Jung Kim (KOR) and Eve-Marie Drolet (CAN) in the final to take victory.
She said: "I'm pretty happy with gold in the 1500. I have to work harder in it because it's not my event, but I raced better in it than I have done before so I'm pleased."
Christie and her coaches chose not to enter the 1000m in Dresden after she became clear on points to finish the season ranked world number one over that distance.
The skaters now return to the National Performance Centre in Nottingham for training ahead of the World Championships in Debrecen, 8-10 March.
For more information on GB Short Track, go to www.gbshorttrack.org
Bianca Fermi, Sportsister
The Women's Sports Magazine
Select a sport
Find out how to get started, training plans and expert advice.