Speed skating: British team competes at European Championships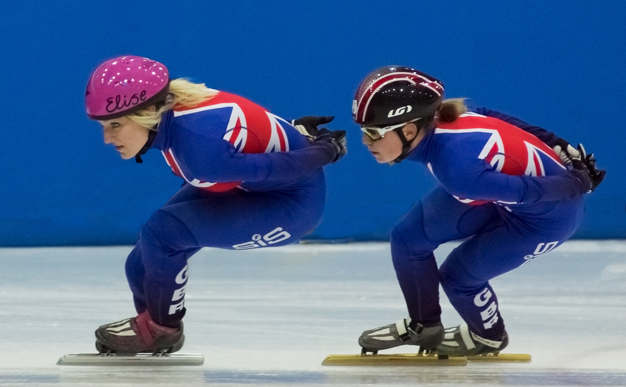 A team of nine British skaters, including world number one Elise Christie, will compete this weekend at the European Short Track Speed Skating Championships in Malmo, Sweden.
Performance Director for GB Short Track Stuart Horsepool said: "So far this season the focus has been on Elise (Christie) because she is number one in the world, but we have a number of skaters who are progressing and improving constantly, and have already impressed at the World Cup series."
Charlotte Gilmartin has progressed nicely, having made the final at the ICU World Cup this season.
Great Britain will also take part in their first women's 3000m relay team for five years. The last time Great Britain took part the European Championships was in 2008 and the squad will benefit from international experience in their first outing as a team.
World number one Christie and Gilmartin will be joined by Alex Stanley and Star Class silver medallist Kathryn Thomson, who is just sixteen years old.
Alex Stanley was a member of the 2008 gold medal winning relay team. She said: "It's brilliant to have a girl's team together again. I raced in the last team at Europeans in 2008 and we won, but it was a complete shock because we weren't ranked anywhere near the top. We all train together but this is our first time together in competition so we don't know how it will go, but I'm looking forward to racing with the others."
The European Championships team features Jon Eley, Paul Stanley, Richard Shoebridge, Jack Whelbourne, Josh Cheetham, Elise Christie, Charlotte Gilmartin, Alex Stanley and Kathryn Thomson.
To watch the championships live, visit http://livemanager.eurovision.edgesuite.net/isu/site/index.html.
Bianca Fermi, Sportsister
The Women's Sports Magazine
Image credit: Michael Poole Photography
Select a sport
Find out how to get started, training plans and expert advice.