Women's Sport: Sport England provide funding to boost women's sport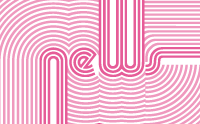 Sport England has pledged to provide £1.7 million in a two-year investment to the Women's Sport and Fitness Foundation (WSFF), with the aim of involving more women in sport and physical activity in the UK.
The WSFF is a charity which works towards increasing the participation of women of all ages in sport and exercise, to empower women and encourage them to lead more active and healthier lifestyles. This is especially important as research has shown that only one in five women currently does enough exercise to meet the minimum requirements for health benefits (Active People's Survey Oct '12).
WSFF chief executive, Sue Tibballs, said: "We're delighted to continue our relationship with Sport England and are grateful for their support."
This follows the 2012 success of our female athletes at the Olympics and Paralympics, with Jessica Ennis, Laura Trott and Sarah Storey's gold medal wins, to name but a few. Sport England and the WSFF intend to capitalise upon these successes to improve women's sports in the country.
"Twenty twelve was a phenomenal year for women's sport at every level and we need to build on that in 2013 by giving women what they want from sport," said Lisa O'Keefe, Director of Sport for Sport England.
Bianca Fermi, Sportsister
The Women's Sports Magazine
Select a sport
Find out how to get started, training plans and expert advice.