New You Boot Camp review
A week living in lycra, constantly talking about food (or the lack of it) and more back to back training than I've ever done before. This is my story of a week at the New You Boot Camp in Portugal.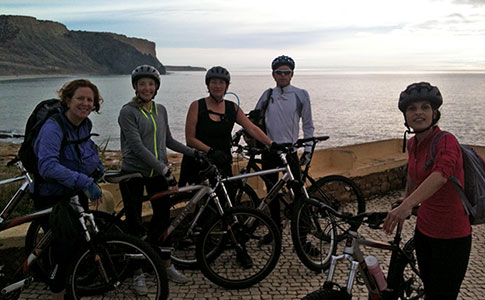 It's billed as Europe's number 1 weight loss and fitness boot camp, a place where you can expect not only dramatic weight loss and a real boost in fitness but an "inspiring, life changing programme that you will never forget." And it's true – I really will never forget my week at boot camp.
Having never been on one before I wasn't exactly sure what to expect, but on my transfer from Faro airport to the luxury villa resort I would call home for the next week I began to get an idea. One of my fellow boot campers was returning for her third time, and so was able to shed some light on what was in store. By the time we arrived my excitement was replaced with a good dose of nerves.
A welcome briefing told us the bare minimum – everything at camp is revealed at the last minute, and all decisions are made for you. Details of an activity session are disclosed just before you begin, what you will eat for dinner is discovered as the plate is put in front of you, what time you need to be up announced just before bed.  As someone who likes to plan and be in control this took some getting used to. But it's all part of the military style regime that is adopted to instil discipline and get results.
There are two key elements to the camp – the first is the exercise regime, the second is the food. It's the combination of the two that see such drastic results, and bring people back again and again. Three out of the nine people in my group had been on a New You Boot Camp before, having dropped around 8-10lbs on each previous visit.
Most people are here for weight loss, and whilst it is billed as a fitness camp too, the emphasis is very much upon dropping pounds and everything builds towards the 'weigh in' on the final evening. As my primary goal was fitness, it was a little disappointing to see no measures in place to track your progress for this, the only yard sticks were the weighting scales and the tape measure.
Each day is broken down in to a number of different activities, starting at 6 or 7am and running through to 6pm. Each morning began with a cardio run session, which always took place on the floodlit tennis courts before the sun came up. As I usually run before breakfast I didn't mind these sessions, but by the end of the week the tedium of running around a tennis court each morning was setting in.
This would be followed by breakfast back at the main villa, which was usually a very tasty but very small portion of either porridge, granola or scrambled eggs. The diet has been meticulously planned to give you just enough energy to get you through the next session – nothing more and nothing less. It was the part of the week that I and all my fellow boot campers found the hardest.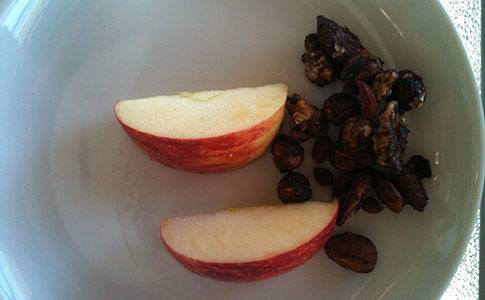 After breakfast and a short rest we had a morning session – often boxing – followed by a mid-morning snack (for example two slices of apple with 8 almonds) and then our final morning session, which could be either fitness based (perhaps a military march or a hill session) or a nutrition lecture or both.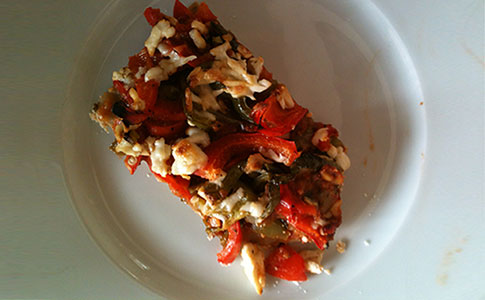 Lunch was served at 1pm, by which point everyone was ravenous – we all learnt to eat very slowly, and particularly in the first few days as soon as our plates were empty we all retreated back to our rooms to lie down until the next session. The lack of food, intensive training and the fact most people were struggling to sleep well at night (quite common apparently) meant everyone was exhausted.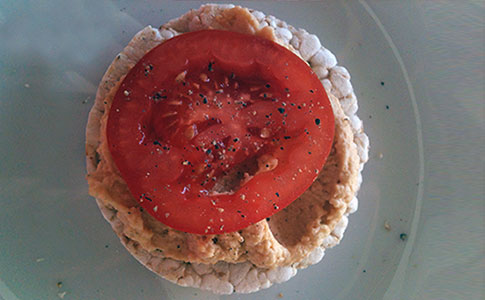 After lunch it was usually circuits, often a 90 minute session, followed by an afternoon snack (for example one oatcake with hummus and a slice of tomato), and then the final session of the day which could be abs session, more circuits or a game of football. Dinner was served at 6pm sharp and that was usually the end of the day's activity. Only on one day did we do a post dinner run session which we were told was to maximise fat burning opportunities.
On some of the day's we also did adventure activities, and these were by far my favourite sessions. Hiking, mountain biking and walks to the coast all meant we were able to leave the resort and actually see a bit of Portugal. While they were still very challenging sessions, for me they were the most fun, and the kind of exercise I expected to come to Portugal for.
I exercise regularly and have done my fair share of races, training camps and endurance events but one thing I don't do is restrict myself on food. I'm lucky in that I have a good metabolism, generally favour healthy food, keep active and have good genes – all this means I have never worried about my weight. I always eat three decent meals a day, plus some snacks, and if I am training hard or during a long session will fuel myself up. The regime here was a shock to the system. Our daily meal plan was as low as 1100 calories on some days, yet our intensive activity schedule could see us burning up to 6000.
This boot camp is certainly not for wimps, you need to be tough mentally and tough physically to get through it. I was amazed at what was expected of people who freely admitted they had not done any exercise in over a year, and was not surprised to see people missing sessions or being so sore they could barely walk. Although the regime has been toned down since the camp first launched it is still not uncommon for people to leave with injuries. Perhaps not surprising when you are doing up to nine hours of intense activity day after day, and for those coming from a sedentary lifestyle that is a heck of a leap.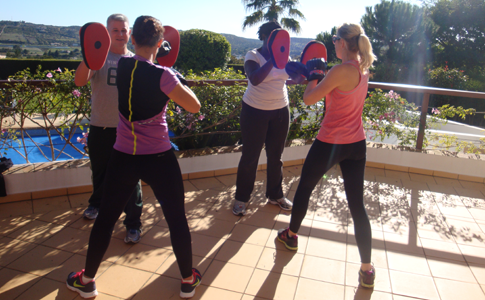 While I don't think this is the right camp for those purely looking for a fitness boost, I can see why it is so popular for those that need a kick start to weight loss. The intense routine, coupled with the calorie controlled diet mean it is virtually impossible not to lose weight. And while I am all about moderation if you are someone who would struggle to break a bad cycle yourself this will break it for you. And while it is an extreme week, the lessons learnt in terms of exercise and nutrition can be taken home with you, and applied in a more moderate way to your every day life. Just be prepared to work hard, feel hungry and go home shattered – but once you come out the other side you should feel better for it.
My results
Overall I lost 2.4lbs from a starting weight of 9st 5lbs. Although I didn't need to lose weight, I was still a little surprised this wasn't more as despite increasing my portions for the final day and a half (as I felt I didn't have enough energy to complete all the training without this) I was still eating a lot less than my regular diet.
I lost a total of 9.5 inches in measurements from all over my body including 3.5 inches off my hips and an inch off my waist. This was a larger loss than I would have anticipated.
My verdict: If you are looking for a fitness holiday this is not it – it's boot camp by name and by nature. Expect to be pushed to your limits both mentally and physically.
What I liked…
–          It's virtually guaranteed that you will leave lighter and slimmer, so if you are looking for a weight loss kick start this is it. On my camp the biggest losers lost 14 lbs (and 11 inches) and 10lbs (and 13 inches).
–          The wheat, gluten and dairy free food is very tasty, and if you can overlook the small portions many of the meals did not feel like diet food
–          The sense of camaraderie between the boot campers is incredible – such a supportive and encouraging atmosphere
–          The villas are very comfortable and spacious and make a lovely retreat at the end of a hard day's training
–          Massages are available each evening to help your body recover (at an extra cost)
–          After returning home you are given a nutrition and exercise pack to help you keep your fitness plan on track
What I didn't like…
–          The fitness sessions are too repetitive and this didn't help with motivation
–          I was worried about over training – particularly for those who are coming from little or no fitness. This extreme approach could put some people off exercise for life!
–          I would have preferred a more collaborative approach to my training – I like to know what to expect of my day, how long sessions will last, what they will entail etc
–          The food portions are really very small for the amount of training you are expected to do. Expect to be hungry!
A typical day's schedule/diet
7am Cardio run session (60 mins)
8am Breakfast – porridge with oat milk
9am Circuit session (90 mins)
10.30am – Morning snack – nut mix coated in spices and agave syrup and 2 apple wedges
11am Nutrition lecture (45 mins)
12 noon – 1pm Military march (60 mins)
1pm Lunch – Herb pancake with a bean burger and salad
2pm Boxing tabata style – lots of short, high intensity intervals (90 mins)
3.30pm Afternoon snack – oat milk and fruits of the forest smoothie
4.30pm Circuits and a game of football (90 mins)
6pm Dinner Bean stew
More info: Head to www.newyoubootcamp.com for information about this boot camp and others that New You Boot Camp organise. Look out for 2 new styles of camp launching in 2013, which offer a more holistic, and flexible fitness based approach, both in the UK and in Europe. A week in Portugal starts at £1225 excluding flights.
Louise Hudson, Sportsister
The Women's Sports Magazine
Select a sport
Find out how to get started, training plans and expert advice.