Sisters in the saddle: Hovis cycle maps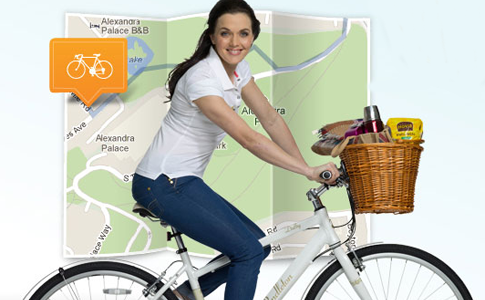 It seems as if all our heroes from the London Games are teaming up with big companies to help continue the lasting legacy, and one of those ways is encouraging us normal folk to get out there and keep active! Hovis (yes the bread) and Victoria Pendleton have teamed up to inspire us to keep cycling…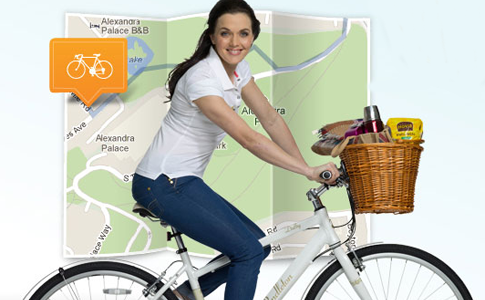 They've recently introduced Hovis Cycle Maps, a smartphone-friendly website, which includes 16 different cycle routes (some of the most popular) around the UK. They seem to be graded as 'Scenic', 'Relaxing' or if you're adventurous 'Challenging'!
Once you've decided on which area of the UK and which type of cycle route, it then gives you a detailed map of the route (obviously) and some useful info on places to stop and visit along the route. Plus, distance, level of fitness required and calories burned.
Also on the website are tips from the Olympic Gold Medallist herself (things like safe cycling), and as it is Hovis, some yummy recipes using Hovis wholemeal bread.
The website seems pretty easy to use and informative, and as a fair-weather cyclist myself, it's quite nice to find routes which are pleasant for a leisurely weekend meander. I'll be trying the Wandle Trail this weekend!
Click here for more info.
About Sisters in the saddle blog
Cycling, riding, peddling, fixed or free. What's new, what's old, what works, what doesn't, what we're loving, events, competitions, adventures. In a nutshell this space is about two wheels and what you can do with them.

TO READ THIS BLOG IN FULL CLICK HERE
Select a sport
Find out how to get started, training plans and expert advice.