The definitive guide to choosing a sports bra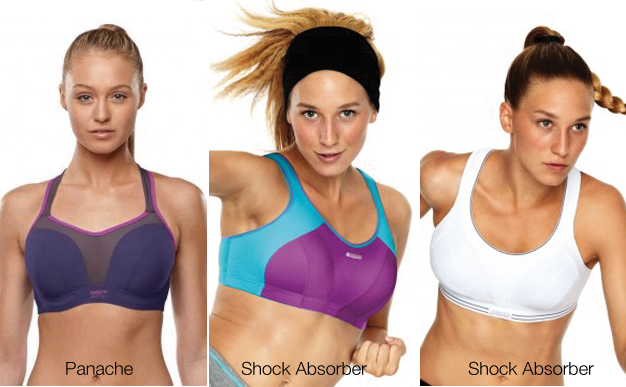 It's quite possibly the most important piece of kit any women can buy, so make sure you get the right bra for your shape and sport. Here, Carol Cottrell, founder of sportsbra e-tailer Booby Doo, talks us through the basics of choosing the right sports bra.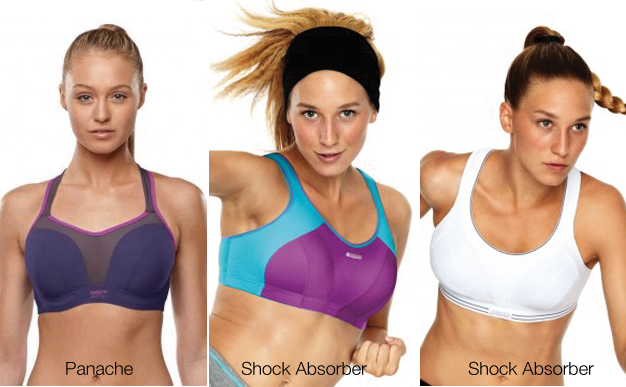 Why you should wear a sports bra?
When taking part in any sport, it is important to wear the correct kit, that will provide the best blend of comfort and support whilst aiding your performance and enjoyment of your chosen activity.
You wouldn't run a half-marathon in stilettos or badly fitting trainers, so why wear an everyday bra to exercise in?
There are no muscles in your breasts, they are supported by only two structures, the skin and the 'Coopers Ligaments'. Strenuous activity will cause your breasts to move up to 10 cms during exercise. This is not only up and down, but whilst running the breast movement is a figure of '8'. Excessive movement will cause stretching of the ligaments which itself will eventually lead to sagging of the breast and discomfort.
A regular everyday bra cannot provide these high levels of protection during exercise as they aren't designed for the job.
Research has shown that breast movement is only reduced by 35% in an everyday bra whilst the correct style and fit of a sports bra will provide up to 80% reduction in breast movement.
A well fitting bra will reduce bounce which prevents sagging breasts and also helps to maintain a better posture and avoid discomfort from unsupported delicate breast tissue.
Design of sports bras
Wider padded non-slip straps will help with extra support and the padding gives extra comfort.
Soft, seamless manufacture reduces friction and avoids chafing.
Wider underband adds extra comfort.
Moisture wicking, breathable fabric for high performance and comfort.
Extra padding behind the hooks and eyes also for added comfort.
How to get the best fit?
Bra sizes vary from manufacturer to manufacturer, and between each bra in a collection. Therefore measurements can only be used as a guide and a starting point to find the best fitting bra to suit your shape because, of course, every women's breasts are unique.
Remember there is no such thing as a definitive bra size, each type of bra will vary according to the style, shape and fabric.
Do have a look at our 3 minute 'Fitting guide video' on the website, as this will show how to judge if you are wearing the correct size and style.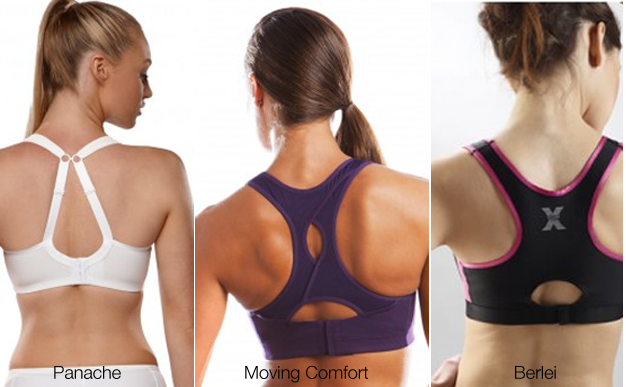 What type of sports bra is best for me?
There are three main categories of sports bras:
Compression – This holds the breasts close to the chest wall, without any separation. This is popular for maximum impact activities, although some ladies do not like the 'mono-boob' look that it can give.
Encapsulation – The design encapsulates each breast separately, like a normal lingerie bra. There has also been a development in underwired sports bras with this type of bra, which offers more structure than a non-wired bra and is preferred by some as it can give a better shape.
Combination – This design is as it says, a combination between the Compression and the Encapsulation, so the shapeincludes elements of both the above styles.
The styling and design can also differ for the back and straps of sports bras.
Racer back shapes offer more space around the shoulders for freedom of movement, but can be a little more difficult to put on and remove unless back openings have been incorporated in the design. Straight straps are normally easier to put on, and in many new designs there is an option to convert the straps into a racer back or cross-over style.
What is the best style to suit my shape?
Do have a look at our 3 minute 'Fitting guide video' below as this will show how to judge if you are wearing the correct size and style.
It's important to find the right style to suit your bust, as there is no 'one size fits all' approach here.
Carol's best buys:
If you have a smaller bust and your breasts are not full or well rounded, then we would recommend the Shock Absorber Pump or Plunge Bra.
However  if you are well endowed and have a very full and rounded bosom and require extra support at the side of your breast, then Panache, Elomi or Enell are excellent bras to fit your shape.
Changes in weight and shape
Women have to put up with lots of different influences on their bodies throughout their lives, and hormones play a big part in this often affecting our breast size and shape.
Here are some key things to remember:
–          During puberty girls should wear a non-wired bra to avoid any damage to the delicate breast tissue as the shape and size of their breast will be changing dramatically.
–          Menopause can also cause a dramatic change to the size and volume of our breasts so double check your sports bra is the right fit at this time.
–          Pregnancy may cause you to develop a much bigger bust, and extra support is essential to give that extra comfort needed.
–          Your size may also fluctuate with your menstrual cycle.
–          Weight loss and gain can affect breast size. Regular checks of the size and fit of the bra will ensure that you are being adequately supported.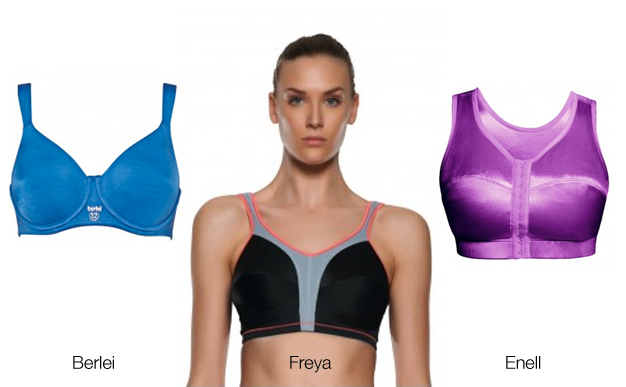 How to check the fit of the bra
When trying on your sports bra, always fasten on the loosest hooks.
The band should be snug and you should be able to run two fingers around the band. It should stay in a straight horizontal line around the body with no riding up at the back.
To check the fit do the jump test. It should hold the bust firmly but will not eliminate all movement, and you should be able to breathe easily.
If the band is too tight around the ribcage you will need to go up a band size and down a cup size. For example if a 36D is too tight around the band but the cup size is a good fit, you will need a 38C. Alternatively if the band is too loose and cup is a good fit then instead of a 34E you would need a 32F.
It is a known fact that 80% of women wear the incorrect fitting bra, and often the band is too large and cup too small. The band is the most important fit as this provides the foundation for the support.
At Boobydoo we are passionate about helping our customers to find the Sports Bra that suits her size and activity. Please do contact us if you need advice, as we provide a speedy despatch, free returns and exchanges. We hold a great range of products and a huge range of sizes.
Sportsister, The Women's Sports Magazine
Select a sport
Find out how to get started, training plans and expert advice.