Can you walk the walk? If so and you're up for a challenge then look no further, as a global search is underway to find four budding adventurers to take on the challenge of a lifetime by completing all of New Zealand's nine famous Great Walks in just nine weeks.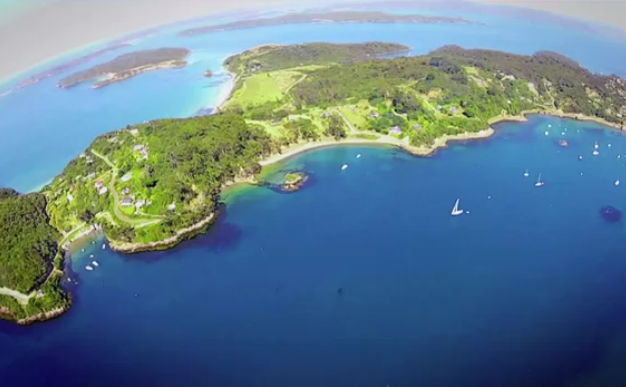 New research by Air New Zealand with YouGov has revealed more than a quarter (29%) of the adult UK population have been inspired to do more exercise and increase their fitness following the Olympic and Paralympic Games, with walking talking gold as the most popular exercise of choice for those who are doing more exercise than this time last year.
However, the new walking craze in London isn't all down to the after-glow of Team GB's gold medal glory – tight budgets could also have their role to play. A separate survey among Londoners revealed that of those who are considering or already usually walk to work, more than half (53%) admitted they did/would do so simply because it was free.
With the aim of maintaining this momentum of walking fever, Air New Zealand has launched a global search to find Britain's greatest walker to tackle New Zealand's nine famous Great Walks in just nine weeks.
Interested? To win a place on this wild adventure, entrants need to upload either a short YouTube video or a Pinterest board of inspiring images.
The four global winners take on New Zealand's premier DOC tracks; Abel Tasman Coast, Heaphy, Kepler, Lake Waikaremoana, Milford, Rakiura, Routeburn, Tongariro and Whanganui Journey and will also have the opportunity to enjoy other Kiwi outdoor experiences including local wildlife encounters and adventure activities such as mountain biking, canyoning and jet boating, with each winner sharing their journey with the world via regular blog updates.
Entries for the Great Walker are now open at www.greatwalkernz.com until Monday 22 October, 2012. Entrants will then be shortlisted on the website and four winners chosen as judged by an official judging panel and by the public through the website.
The Great Walkers will then travel to New Zealand in February 2013 to complete the epic Kiwi adventure of a lifetime.
Sportsister
The Women's Sports Magazine