Event: Top music talent confirmed for Run to the Beat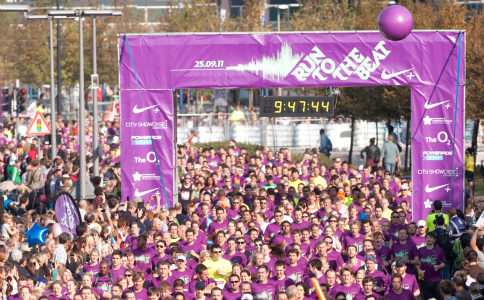 DJ Fresh, one of the world's most influential producers in drum & bass, has been confirmed as headlining this year's Run to the Beat half marathon, powered by Nike+.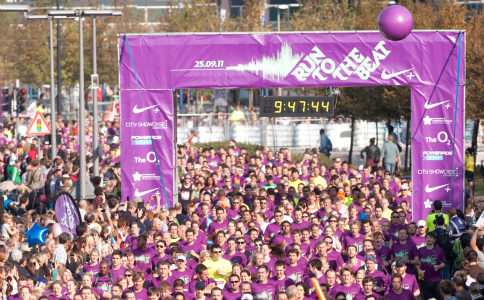 The event, which is London's only music half marathon with a DJ set, will also see some of the UK's finest music talent take to the capital on Sunday 28 October, and Sportsister will also be there to join the expected 18,000 runners run the Docklands course.
With sounds from the best in Urban, R'n'B, House, Hip Hop and Dancehall music, the festival worthy line-up is sure to cut across all musical genres to keep runners motivated to the finish line.
Alongside DJ Fresh will be the likes of MTV personality host Yemi Sawyerr, Nihal, Hutch and The Other Tribe DJ's with more acts to be announced.
DJ Fresh, also known as Dan Stein, is leading the new wave of British dance artists who are spearheading 'generation bass'. With two No.1 singles, two sold out UK live tours and over 1.5 million sales, Fresh is at the vanguard of the biggest youth music explosion in two decades.
Speaking of his involvement, DJ Fresh commented: "Run to the Beat powered by Nike+ sounds like it's going to be a lot of fun and I am looking forward to motivating runners across the finish line."
This year the event will return to The O2 for its fifth instalment as London's only half marathon set to music. The Docklands course will see runners start and finish at North Greenwich with the main stage and party atmosphere in full swing for the morning send-off and finish line return.
Want to keep up to date with Run to the Beat action? Follow updates on facebook and twitter at www.facebook.com/runtothebeat and @runtothebeat.
Sportsister
The Women's Sports Magazine
Select a sport
Find out how to get started, training plans and expert advice.