Rugby: RFU Premiership kicks off this weekend with triple bill of London rivalry clashes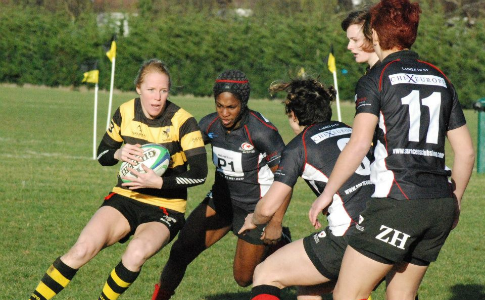 The RFU Women's Premiership kicks off this Sunday with a clash between local rivals Richmond and Saracens Ladies, the top two teams in women's rugby having between them won the league in the previous six seasons.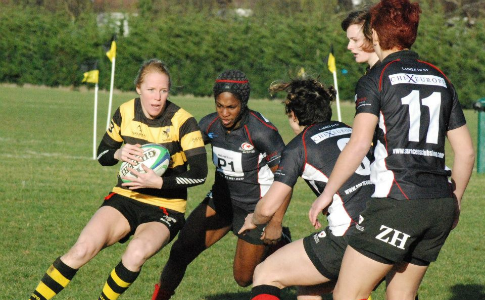 This weekend is followed by clashes between Richmond v Wasps and Wasps v Saracens. This series of fixtures will see many of the top players of Women's rugby in this country, and indeed the world, in action, and the outcomes will have a strong bearing on who tops the league this season.
Saracens will showcase both experience and fresh talent with England Internationals Maggie Alphonsi and Hannah Gallagher teaming up alongside England Under 20's, Leanne Riley, Georgia Peedle, Ellie Gattlin and Mica Evans. They will be joined by Canada 7's captain Mandy Marchak and her 15's team mate Hilary Leith who will make her debut for the club.
Players returning for Richmond include Claire Allan and Alex Matthews, who is back from an injury picked up in her stunning debut for England against New Zealand last year. They will be joining England players Emma Croker, Abi Chamberlain, Alice Richardson, Rowena Burnfield, Fi Davidson, Scotland's Susie Brown and Lindsay Wheeler, Spain's Maria Ribera Garcia and Ireland's Lynne Cantwell.
Players back in action for Wasps include England internationals Jo McGilchrist and Jane Leonard, both returning from injury. England 7s captain Michaela Staniford, Claire Purdy and Natasha Brennan, along with up and coming players Sarah McKenna, Hannah Fields, Hannah Edwards and Geri Thomas all make up part of a strong squad with high ambitions for the season.
The clubs look forward to renewing their friendly rivalries this season. Michaela Staniford of Wasps said, "All teams need to be in a position to hit the ground running this year as top of the table clashes are happening early on. Wasps face both Richmond and Saracens in the second and third games after an unpredictable first game with the new team in the Premiership, Thurrock.
"Wasps have had an injection of new faces on both the playing squad and the support staff which has allowed us to gain new perspectives, new player strengths and a more competitive battle for a starting shirt. I'm excited to get back on the pitch in team colours and Wasps are ready to impress in this year's premiership."
Women's Rugby in this country is going from strength to strength with England having continued success in the Six Nations and on the IRB 7s circuit, and with the start of a four year cycle building towards Women's Rugby 7s debuting in Rio 2016 there is much to look forward to.
For updates on the Women's Premiership follow the clubs – @waspsladies, @saracenswomen, @RichmondFC1861.
Fixtures
September 9 – Saracens Ladies v Richmond Ladies (Bramley Sports Ground)
September 16 – Richmond Ladies v Wasps Ladies (Richmond Athletic Ground)
September 23 – Wasps Ladies v Saracens Ladies (Twyford Avenue)
Sportsister
The Women's Sports Magazine
Select a sport
Find out how to get started, training plans and expert advice.