Paralympics: What to watch – Sunday September 2
Sportsister's guide to what to watch and who to look out for on the fourth day of competition at the London 2012 Paralympic Games.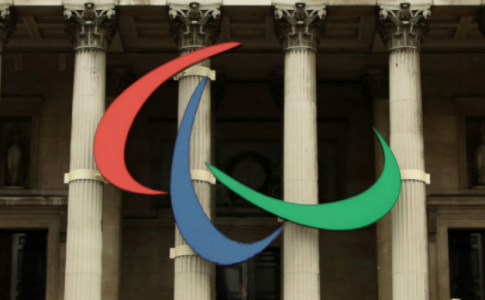 Archery
10:30 Women's Individual Recurve – Standing Quarterfinals
Sharron Vennard and Leigh Walmsley are both making their Paralympic debuts for Britain in London, can they make it to the final at their first Games?
15:00 Women's Individual Compound – Open Quarterfinals
Britain's three representatives are Beijing gold medallist Danielle Brown, who is the first British athlete to win gold in an able bodied event for Team England at the Commonwealth Games, Pippa Britton, who has won a medal at each of the five world championships that she completed in and Mel Clarke, who took home a bronze from Beijing.
Athletics
10:00 Women's 200m – T11 Semifinals
Tracey Hinton returns for her 6th Paralympic Games. During her career, Tracey has won three silver and three bronze medals, can she add to her already impressive medal tally in London? The final takes place at 19:24.
10:11 Women's Long Jump F42/44 Final
This is Stef Reid's first Paralympic Games representing Britain, after she competed for Canada at Beijing. She finished in fifth place in the long jump four years ago, can she do even better this time round?
10:37 Women's 5000m – T54 Final
Shelly Woods competes for Britain. Shelly tried swimming, wheelchair basketball and table tennis before deciding that running was her greatest strength. She proved her running talents in 2010 when she set a new world record in the T54 1500m.
11:05 Women's 100m – T37 Round 1
Katrina Hart and Jenny Mcloughlin compete for Britain. The final will take place at 20:17.
19:54 Women's 100m – T12 Final
Former ballet dancer Libby Clegg competes in her second Paralympic Games, after taking home a silver from this event in Beijing, four years ago.
20:58 Women's 100m – T53 Final
Sophie Kamlish will compete for Britain. Sophie only got involved in sport in spring last year after attending a 'Playground to Podium' event at the University of Bath.
21:32 Women's 100m – T44 Final
Stef Reid competes in her second event of the day. She won bronze in the 200m in Beijing, now she's running half the distance, could we see her on the podium again?
Boccia
09:00 Mixed Team – BC1-2 Pools
Zoe Robinson is joined by David Smith, Daniel Bentley and Nigel Murray as they attempt to repeat the success they had in Beijing and claim another gold medal.
10:40 Mixed Pairs – BC3 Pools
Twenty-year-old Jessica Hunter makes her Paralympic debut, as she competes alongside team mates Scott McCowan and Jacob Thomas.
Cycling Track
09:54 Women's Individual B Pursuit Qualification
Aileen Mcglynn, Helen Scott, Lora Turnham and Fiona Duncan will fly the flag for Britain. All four featured in the time trial on Friday, in which Mcglynn claimed the silver with Scott as her pilot. Whilst Turnham, who is considered to be a strong medal chance for this event, finished fourth alongside Duncan. The final will take place at 14:42.
Equestrian
09:00 Individual Championship Test – Grade IV Finals
Sophie Wells competes for Britain. In 2008, Sophie became the first disabled Dressage rider to win a non-disabled international competition.
13:45 Individual Championship Test – Grade III Finals
A regular on Britain's Equestrian Dressage team, 46 year-old Deborah Criddle rides for Britain.
16:15 Individual Championship Test – Grade Ia Finals
Sophie Christiansen, who has been riding since the age of six, is representing Britain in her third Paralympic Games.
Goalball 09:00 Women's Preliminary Round Group C
GB face Brazil. (GB play Finland on Friday afternoon). Britain lost their first match to China on Thursday 7 – 1.
Rowing
10:10 Mixed Double Sculls – TAMix2x
Injured serviceman Nicholas Beighton joins Samantha Scowen as she makes her Paralympic debut.
10:30 Mixed Coxed Four – LTAMix4x
Pamela Relph, Naomi Riches, Lily Van Den Broeke, James Roe and David Smith make up the British team.
Sailing
11:00 Two-person keelboat (SKUD18) Race 3
Alexandra Rickham and her partner Niki Birrell compete for Britain. Race 4 takes place at 12:30.
11:10 Single-person keelboat (2.4mR) Race 3
Helena Lucas finished 7th in this event at Beijing – can she improve on her position in London? Race 4 takes places at 12:40.
14:00 Three-person keelboat (Sonar) Race 3
At Athens in 2004, Hannah Stodel became the first British woman to compete in a sailing competition at a Paralympic Games in the Sonar. At her third games, she is joined in this event by John Robertson and Stephen Thomas. Race 4 takes place at 15:30.
Sitting Volleyball
19:00 Women's Preliminary Round Pool A
GB face Japan. Britain's women lost their first ever Paralympic Sitting Volleyball match against Ukraine on Friday. (GB play the Netherlands on Saturday).
Swimming
10:07 Women's 200m Freestyle- S14 Heats
ParalympicsGB youngest team member 13 year old Chloe Davies competes alongside fellow debutants Jessica-Jane Applegarth and Natalie Massey. The final takes place at 17:56.
10:48 Women's 100m Freestyle- S13 Heats
Rhiannon Henry, who took home two bronze medals from Athens in 2004, competes for Britain. The final takes place at 18:41.
11:17 Women's 50m Freestyle – S8 Heats
Heather Frederiksen competed in an impressive five events at Beijing, claiming one gold medal, two silvers and one bronze. Hopes are high for this 26 year-old. The final takes place at 19:54.
19:09 Women's 100m Butterfly – S12 Final
Hannah Russell, who considers Rebecca Adlington as one of her greatest inspirations, makes her Paralympic debut in London.
Table Tennis
09:30 Women's Singles – Class 11 Finals
Schedule not available yet. Victoria Bromley?
18:00 Women's Singles – Class 4 Finals
Schedule not available yet. Sue Gilroy?
Wheelchair Tennis
11:00 Order of play available evening before
Sportsister,
The Women's Sports Magazine
Select a sport
Find out how to get started, training plans and expert advice.