Sarah Storey has won Great Britain's first gold medal of the Paralympics in the women's C5 Individual Pursuit this afternoon at the velodrome.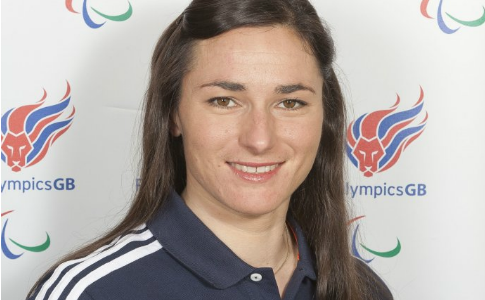 Storey, defending champion in the event, raced Anna Harkowska for gold but the Polish rider was no match for her.
The aim of any pursuit event is to catch the other rider who starts on the opposing side of the track, but this rarely happens. But in a truly formidable display Storey had caught Harkowska  before the half way point signalling a gold medal win.
"I didn't expect to be able to catch her as quickly as I did. Hopefully this race will set me up for the rest of the weekend," said Storey afterwards.
"I suppose it did look easy but mentally you have to prepare and make it happen. I have to respect all my competitors."
This is Storey's third Paralympic cycling gold medal, and her eighth overall, as she used to compete in swimming, before a long term ear infection forced her to switch sports.
Earlier today she set the 72nd world record of her career when qualifying for the final, in a time of three minutes 32.170 seconds – a mark that would have won silver at the able-bodied World Championships earlier this year.
Fellow Brit Crystal Lane, competing in her first Paralympics, finished fourth in the same event.
Storey will also be going for one more gold in the velodrome and a further two on the road during the Paralympics.
Sportsister
The Women's Sports Magazine