Olympics blog: Guest blogger Gail Emms talks London 2012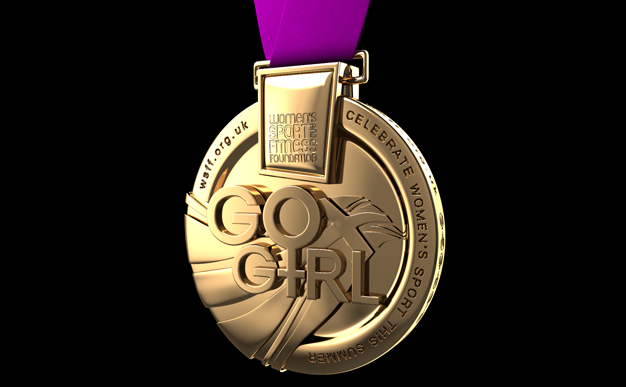 Wow. What an Olympic Games?! I am still in shock about the whole event! Two weeks of sheer brilliance – from the organisation, the crowds, the volunteers, the sports and of course the athletes.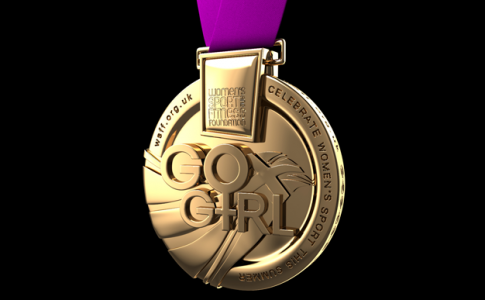 Image credit: WSFF's #gogirl campaign
29 gold medals, 17 silver and 19 bronze medals – a total of 65 medals won. That is an incredible number of medals and with a 3rd place on the medal table, it really was our Greatest Team ever sent to an Olympic Games.
But my memories of the Olympic Games are all about "Girl Power" and I'm not talking about the Spice Girls reunion for the Closing Ceremony (although I was so happy they decided to do it!). Insetad it was the way our women athletes went out there and performed heroically. Names such as Jessica Ennis, Beth Tweddle, Victoria Pendleton, Rebecca Addlington, Gemma Gibbons, Dani King and Jo Rowsell along with many more will go down in the history books.
When I was competing in Beijing, I noticed that the women were doing a lot better in Team GB than at other Games, but when the first medal for Team GB in London came from Lizzie Armistead in the cycling road race, I knew that this was going to be the "Girl Power Games".
Then the 1st gold medal came with Helen Glover and Heather Stanning in the women's pair at Eton Dorney. Great Britain had never won a women's rowing gold medal before London 2012. And we we went on to win three in London! What a race for Katherine Grainger and Anna Watkins in the women's double sculls – Katherine of course had 3 silver medals from previous Olympic Games and finally she managed to get her hands on the gold. And no-one will forget the faces of Katherine Copeland and Sophie Hosking as they crossed the line in disbelief that they had actually won!
There were two women who finished the Games as double Olympic Champions – Laura Trott in track cycling (team pursuit and omnium) and Charlotte Dujardin (team and individual dressage). They now join a small, elite group of GB women to have accomplished this alongside Dame Kelly Holmes and Rebecca Adlington. Both girls are young, attractive and so talented in their sports and are huge role models now. To win an Olympic gold medal is hard enough – to win two in one competition is exceptional.
My favourite day has to be the day when TeamGB won three gold medals and they were all from the girls – Charlotte Dujardin, Nicola Adams in boxing and Jade Jones in taekwondo. All three in completely different events, but all three will inspire the next generation of young aspiring female athletes to go for their goals, or even have encouraged young girls to try a new sport.
This is why we need to capitalise on the success of our women in London. There were 262 women representing Team GB (48%). The only team to have more female athletes in their team than men were USA. The USA female athletes also won more medals than their men..!  There are still fewer events for women to take part in – 30 in total but there are calls for it to be equal for Rio 2016.
I really hope everyone reading this has been inspired by the Olympics and in particular, by TeamGB's women – who between them won 11 gold, 8 silver and 6 bronze.
I have always said that Olympians do not have super powers, they may not even have been the most talented when they were younger, but they have the most incredible will to win, the want to overcome adversity and the drive to always be better. These are attributes that don't have to belong to them alone.
Gail Emms, Sportsister
The Women's Sports Magazine
Select a sport
Find out how to get started, training plans and expert advice.