Have your say: A real Olympic legacy
The marginally incorrect "if you build it, they will come" is a misquote from the film 'Field of Dreams', an epic about building a stadium and waiting for some players to turn up.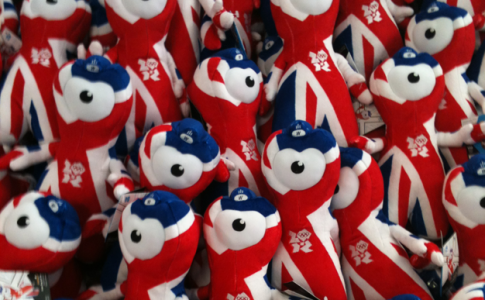 It's a pithy phrase that could have been whispered to American politician Patsy Mink when she pushed Congress to pass Title IX – a law that made equality a reality.  That would have been unbearably cheesy, but it stands that Title IX was built, and they came.
This amendment to the higher education bill still today prohibits gender discrimination by federally funded institutions and is undoubtedly the reason why in America, women are winning more medals than men (29 of the nation's 46 gold medals and 58 of 104 medals overall).
So what role did Title IX play in this extraordinary set of statistics?
Take a look at these figures:  In the US, nearly 3 million girls play high school sports, compared to around 300,000 in 1971-2, just prior to the laws passing.  At college level, participation is at around 150,000, compared to the 1972 number of 30,000.  With Title IX, Patsy Mink seriously rolled out the pitch.  She levelled the playing field.
Turn to the UK, and the picture is somewhat different.   At the age of seven, 40% of girls will say they are not sporty.  It's not confined to the playground either, with 40% of girls dropping out of all sporting activity by the time they are 18.  Get a little bit older, and you'll find that men between 18 and 24 are twice as likely to participate in sport as women.  The figures get worse.
Even though the number of women's football teams has risen from 80 to 8,500 in the past ten years, four elite women's teams were slashed a couple of years back – Manchester United, Charlton Athletic, Bristol City and Sunderland.
Bearing in mind these teams run on an annual budget comparable to a Premier League player's weekly wage packet, this is about as close to a crisis as it gets.  Demand, but lagging provision; participation pitted against plummeting self-esteem.
Sue Tibballs, CEO of the Women's Sports Foundation says that in terms of gender equality, "sport has simply been left behind…the entire sector is completely ossified."  Tellingly she adds "[w]e know from our research that the biggest barriers are not practical; they're psychological and social".
Prominent athletes including Kelly Holmes have voiced their fears over a generation of women addicted to gym passes and scarfing carrots, hooked on the idea of thin-ness above fitness as a fast ticket to WAGdom.
Don't get me wrong, Title IX isn't perfect.  The UK and US still share basic problems – such as the unhealthy obsession with celebrity and its attendant dose of body dysmorphia, as well as massive obesity problems.  But Title IX isn't really about curing health problems; it's more about just getting equality on the books.
The usually criminally insane and financially reckless Nixon administration realised briefly funding parity was a basic requirement.  They treated the cause and not the symptom.  Congress and the judiciary protected the legislation against a decade of repeated salvos and the 2% of scholarships that went to women in 1971 rocketed to around 41% – still not perfect, but a whole world better.
So does Britain need its own Title IX?  The simple answer is 'YES!'
A change to government funding laws and the distribution of monies would be a real Olympic legacy.  Never mind the stadiums and the inspiring coverage.  Facilities will age, admiration will wane.
A wholesale shift in approach, a real shock and awe equality law would lay the foundations for a new way of thinking about women's sport, as well as sending a message to girls and women that their interest is valued and protected.
Surely the government could get on board with a scheme that doesn't even require them to spend anything, but simply to divide by two?
Felicity Hawksley, Sportsister
The Women's Sports Magazine
With credit to: "In Defense of Title IX" (Marquette Sports Law Review, 2003) by Kristen Galles and Jocelyn Samuels.
If you would like to find out how to submit an article for Have Your Say, Just click here.
Select a sport
Find out how to get started, training plans and expert advice.