Need something to nibble? Sportsister's nutritionist Rosie Mansfield explains why you should embrace this highly beneficial habit to keep fit and healthy and boost energy levels.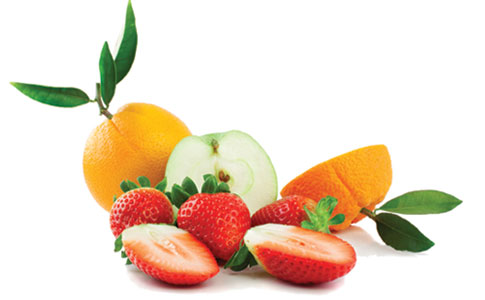 The science
Did you know that intermittent snacking increases resting metabolic rate, allowing you to burn more fat at rest? Sounds good to us! It's important you fuel your body properly, particularly when getting active, and if you find you're losing friends when you get hungry, it's time to become a snacker. Irritability is a very common sign your blood sugar is unbalanced – regular consumption of savoury small portioned snacks will prevent any sugar highs or lows. Balance your mood even more by reaching for protein rich options, as these slow the speed in which carbohydrates (sugars) reach your bloodstream. The result is longer lasting energy with no moods swings.
How much, how often?
We should be trying to consume a snack every three hours. If you hear a rumble, you've gone too long without eating and it's best not get into the habit of this. Have you ever woken up after eating a late night sugary snack to feel hungrier than ever? That's because the body wants to match the blood sugar of the night before. Stop eating two hours before bed and avoid all sugary snacks, including fruit. This will also ensure a restful night's shut eye.
Active snacking
Snacking post exercise is even more imperative to restore energy and renew muscle fibres. Something as simple as a protein shake, milk or a piece of fruit can rejuvenate your body. There's a window of about an hour after exercise in which your body will be screaming for nutrients, so snacking during this time is an effective way of giving your body what it needs. Keep that mind active too – smuggle nutritious snacks into tedious lectures or meetings, it'll do wonders for your concentration levels.
What to eat
Preparation is key. We don't all have the time to whip up weeks' worth of freezable portion perfect snacks. Simply supermarket shop once a week with snacks in mind, stocking the cupboards with a mixture of raw nuts, pots of yogurt, cheese, green tea and muesli bars. Fruit is a very common snack of choice as it's accessible and rich with antioxidants. Be careful of its potential natural sugar spikes, though. Best to consume with protein and well before bed time. Avoid refined sugar and flour based snacks such as packaged bars, biscuits and cakes. Also, be wary of the colourful array of dried fruit options that seem to be popular at the moment, some can just be glorified sugar hits. Some protein rich snacks can include sustainable canned fish, fresh lean meat cuts, yogurts, smoothies, cottage cheese, miso soup, houmous, tofu, tempeh and legume salads. Nutritionist Rosie Mansfield runs an online Nutrition consultancy website, Peas of Mind. Available for affordable diet consultations, athlete meal plans and personalised food diary analysis. www.peasofmindnutrition.com.
Top five healthy snacks
1. Live natural yogurt with 10 raw almonds
2. Half a honeydew melon with low fat cottage cheese
3. Baked beans on half an avocado
4. A punnet of blueberries with a green tea
5. Hummus with mixed vegetable sticks (cucumbers, carrot, peppers, green beans)