Ultimate challenges blog: 416 days – My Year of Challenges is complete!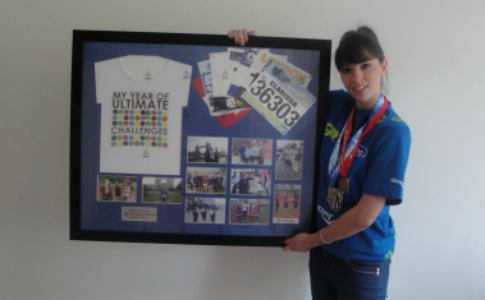 My Year of Ultimate Challenges: 11 June 2011 – 08 August 2012
It has taken 416 days to complete my year of ultimate challenges. A year of my life seemingly understated in a single line, quantified with a simple dash. That dash represents one hell of a year and firsts in an exercise and sporting sense for me.
My hockey team (Surbiton HC) won the league, got promoted in both indoor (to the National League) and oudoor (to the Premier League) and for the second consecutive year reached a Cup Final. I also put on an England shirt and represented my country for the first time in hockey.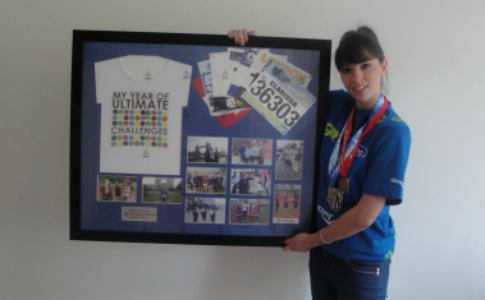 Despite a pretty successful year in my main sport, my biggest achievement by far has been completing 'My Year of Ultimate Challenges' in memory of my father, who inspired me to be the sport fantatic I am, and to encourage others to love sport and embrace an active healthy lifestyle the way I do.
That tiny dash derives a huge amount, and is certainly a small line that is anything but unforgettable. This experience has allowed me to trial new sports, discover new cities and countries, take on challenges I never would have dreamed of and recapture a love for sports I had lost touch with thanks to a busy working lifestyle.
Within those 416 days I have ran the many hills of San Francisco, as well as running and cycling the muddy hills of Surrey. I have discovered my fairly new home town of London by paddle boarding its lakes, abseiling many of its infamous buildings such as Battersea Power Station, the Oval and Lord's Cricket Ground, as well as navigating myself around its streets as a wannabee soldier in the Soldier Challenge. I have not only discovered what this fantastic city has to offer during the hectic daylight hours, but also what it offers under moonlight when I started off my challenges 416 days ago by cycling 100k around our country's capital.
I've done other crazy things like running around Richmond Park in search of 'Fenton' dressed as Santa with hundreds of other crazy festive folk. I've crawled through mud under barbed wire, lept over fire, dived into ice, taken part in an 8 hour adventure duathlon, swam hundreds of lengths (when I can't really swim) as well as literally fight Spartan warriors to cross a finish line.
My year of challenges concluded with me taking on the Yorkshire Three Peak challenge, discovering what our stunning National Parks have to offer as an adventure playground. A particular highlight was making history and being one of the first to cross the finish line in the Olympic Stadium as one of the lucky particpants in the Olympic Park Run.
I have by no means completed this feat alone. I would like to take this opprtunity to thank the many friends, family and team mates that took part in these events, or came along to provide much needed support.
You are what made this experience the memorable and meaningful one it was. I would also like to thank everyone that has followed this blog, as well as those who have sponsored me for the fantastic charity I am doing this all in aid of. I have done all this to raise money for the Guide Dogs for the Blind Association in memory of my father, but also with the intention of showing us ladies that we can take on any event we like, even those sometimes deemed more for men.
I hope that 'My Year of Ultimate Challenges' will inspire fellow Sportsisters to take on a challenge of their own, and more importantly, enjoy every minute of the event and training for it too. Challenges are a fantastic way of discovering a new sport, and have the potential to create the positive outcome of changing your exercise habits for the future, and for the better.
About Clarissa's blog
Follow me as I attempt to take on a different challenge every month for the next year from cycling, running, swimming to dancing, abseiling challenges….with as much variety as possible! I'm taking part in these challenges in the memory of my father who inspired and made me the sport fanatic I am; and raising money for The Guide Dogs for the Blind Association in his honour. Follow my journey through the highs and lows of my training, reviews of the events I partake in, and be part of what I am sure will prove to be a tough, yet exciting and fulfilling year!
Select a sport
Find out how to get started, training plans and expert advice.