Specialists in swim and triathlon wear, Aqua Sphere offer a huge range of women's clothing, including no fewer than four female specific wetsuits.
I tried the W-Racer, a mid-range suit designed for moderately experienced triathletes looking for a performance orientated suit with a balance of buoyancy and protection. The entry level suit available from Aqua Sphere is the W-Pursuit, while the W-Phantom caters to the needs of elite level athletes, offering a decrease in overall buoyancy for the more experienced and aggressive swimmer.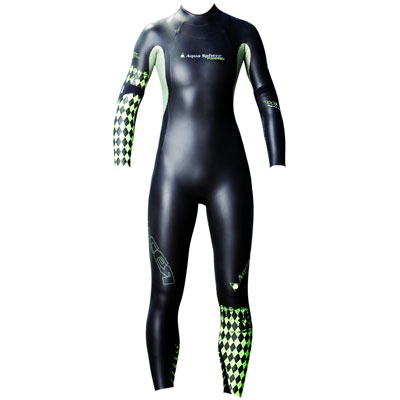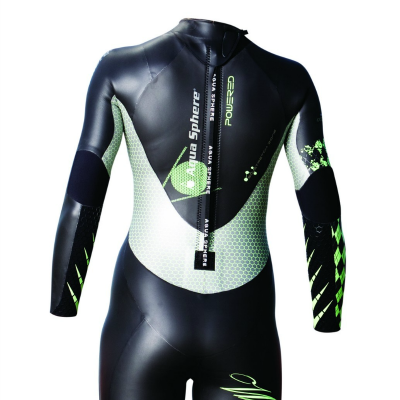 Good Points
- Great range of sizes to suit most body shapes
- Excellent enhanced ability to glide through water
- Additional propulsion from panels on arms
- Extremely good quality materials and construction
Bad Points
- Smooth outer to fabric makes it a little tricky to get on
- Swimmers with a naturally higher leg position might find it over buoyant for an easy kick.
Price: £339.99
Sizes: XXS-XL
Rating: 3/5
More info: www.aquasphereswim.com/uk
More tried and tested: