Sportsister's guide to what to watch and who to look out for on another busy day of competition for Team GB at the London 2012 Olympic Games.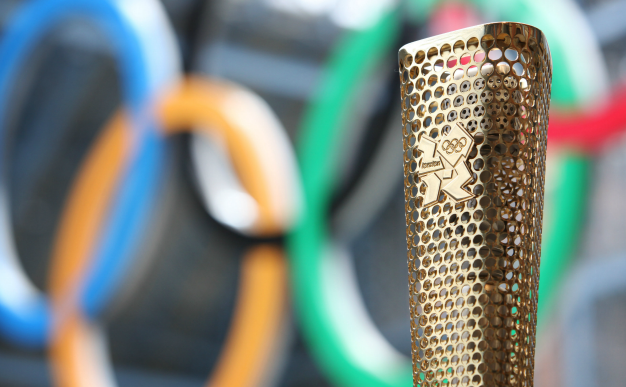 Archery
09:00 1/8 Eliminations
Female archers undertake the 1/8 Eliminations ahead of the Bronze and Gold Medal Matches at 15:21 and 15:37 respectively. The exit of Amy Oliver yesterday put an end to Team GB's interest in the women's draw.
Beach Volleyball
15:30 Preliminary Round
Zara Danpney and Shauna Mullins take on Russia's Ekaterina Khomyakova and Evgeniya Ukolova in their final Preliminary Round match. The GB duo will be looking to make up for their defeat against the Italians on Tuesday.
Canoe Slalom
14:12 Women's Kayak (K1) Semifinals
GB's Lizzie Neave will be looking to continue her great current form in the semi finals, with the final taking place at 15:57.
Cycling – Track
16:00 Women's Team Sprint Qualifying
Team sprinters take to the track today with the pairing of Victoria Pendleton and Jess Varnish doing it for GB in what will be the opening event on the track.
The first round is at 16:30 before the finals at 17:59.
16:15 Men's Team Sprint Qualifying
Current Olympic champions Sir Chris Hoy and Jason Kenny are doing it for the guys alongside Olympic first timer Philip Hindes in the 'man one' position.
The first round is at 17:46 before the finals at 18:15.
Equestrian
15:11 Individual Dressage Day 1
As eyes will be on Laura Bechtolsheimer as she steps up for Team GB.
11:00 Team Dressage Day 1
Bechtolsheimer will be working alongside Carl Hester and Charlotte Dujardin in Day 1 of the Team Dressage event today.
Fencing
09:00
The Great Britain team of Anna Bentley, Martina Emanuel, Natalia Sheppard and Sophie Troiano take on Egypt in round 16 of the Women's Team Foil.
Gymnastics – Artistic
16:30 Women's Individual All-Around final
15-year-old Rebecca Turney will be starring for Great Britain in the Individual all round final.
Hockey
19:00
Great Britain have already beaten Japan and Korea in the opening two games, and they will be hoping to take 3 more points against Belgium tonight.
Judo
10:26 Women's -78kg
25-year-old Gemma Gibbons takes on Portugal's Yahima Ramirez in the Elimination Round of 32 in the -78kg.
The quarterfinals are then at 11:43, with the repachage and bronze matches at 14:00. The semifinals are at 14:14 before the final at 16:00.
Rowing
10:30 Women's Lightweight Double Sculls
Katherine Copeland and Sophie Hosking are in Semi Final A against New Zealand, Germany, Greece, Cuba and USA.
12:30 Women's Eight
Great Britain face Netherlands, Romania, Australia, US and Canada in the final.
Sailing
13:30 Women's Elliott 6m
Great Britain's match racers take to the water once more this afternoon.
14:15 Women's RS:X
Bryony Shaw will be competing in races 5 and 6 to try and improve her chances of qualifying to the finals.
Swimming
10:19 Women's 800m Freestyle Heats
Great Britain's Ellie Faulkner will be competing in Heat 3 whilst Rebecca Adlington will be in Heat 5 at the Aquatics Centre.
11:31 Women's 200m Backstroke Heats
Elizabeth Simmonds competes in Heat 4 whilst Stephanie Proud is in Heat 5. The semifinals will take place at 19:58.
Women's 100m Freestyle Final
Fran Halsall is in finals action for GB after finishing fifth in the semis.
Sportsister
The Women's Sports Magazine