Here are some of the highlights for Team GB from today's action (August 1) at the London 2012 Olympics.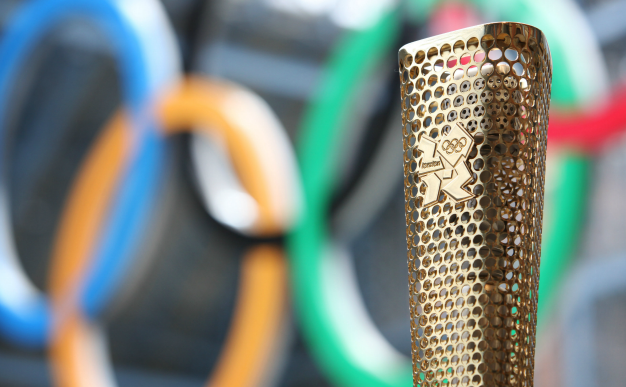 Rowing
The women's pair of Helen Glover and Heather Stanning became Team GB's first gold medallists of London 2012 when they dominated their final from start to finish at Eton Dorney. In a fantastic atmosphere, the race favourites led from the start in a brilliant display that was Britain's first ever gold by a female crew at the Olympics.
Cycling – time trial
Tour de France winner Bradley Wiggins showed he rules the road when he won gold at the time trial event at Hampton Court this afternoon. His team mate Chris Froome finished in third making it a double medal haul for GB.
In the women's event London's Emma Pooley raced to sixth in the Olympic cycling time trial at Hampton Court earlier today while team-mate and road race silver medallist Lizzie Armitstead finished tenth over the 29-kilometre course.
Swimming
GB swimmer Michael Jamieson won a silver medal in the men's 200m breastroke.
Fran Halsall finished fifth in her 100m freestyle semi in 53.7, booking her spot in the final tomorrow night. Afterwards she stated, "It's going to take a 52 time to win it tomorrow in the finals. But the last 50m tonight felt easy. I cruised it." GB teammate Amy Smith finished 8th.
Jemma Lowe finished in 6th position in the 200m butterfly final; "I gave it everything I have got but today it wasn't my day."
GB's women raced in the final event of the evening, the 4 x 200m freestyle relay. Rebecca Turney, Jo Jackson, Caitlin Mcclatchey and Hannah Miley finished fifth with a solid swim for GB.
Archery
British archer Amy Oliver has exited the Olympic competition following the best win of her career in the first round where she beat world number one Deepika Kumari. Rotherham-born Oliver was faced with a mountain to climb when technical problems in the ranking round left her placed  57th and paired with one of the tournament favourites.
But she pulled off a massive upset in front of a sold out Lord's to see off Kumari 6-2, closing out the match with back to back tens. The win included three maximums and just two shots outside the gold rings, with the 25-year-old declaring it the pinnacle of her sporting life.
Judo
Team GB judo star Sally Conway won her opening Olympic fight before tasting defeat in the second round at the ExCeL Arena.
Edinburgh based Conway impressed the crowd with a comprehensive win against the Chad fighter Carine Ngarledmdana sealing the victory with an ippon score to add to her earlier wazari. The 25-year-old's second round fight was a more difficult tie against the Dutch second seed Edith Bosch, a double Olympic medallist.
Sailing
Alison Young consolidated fourth position in the women's Radial Laser as she notched up a second in the first race and then 11th in the final race of the day in what were tricky racing conditions, leaving her four points from Marit Bouwmeester (Netherlands) in third.
Windsurfer Bryony Shaw had a solid day, finishing fourth and ninth to leave her sixth in the standings after four races.
"It was a bit of a shame not to be in the top three," she admitted, "But it was a solid day though. A couple of my close rivals had some high scores in the first race but I'm trying to stick to my game and hoping that I get a few races inside the top three."
And in the women's Elliott 6 metre, the Great Britain crew of Kate and Lucy MacGregor and Annie Lush are fifth in the round robin after eight matches.
Sportsister
The Women's Sports Magazine