London 2012: Archer Williamson hopes to improve on Beijing performance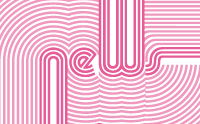 Archer Alison Williamson hopes to claim a medal at the London Games, after narrowly missing out on a team bronze at Beijing four years ago, when GB lost to France by two points.
The 40-year-old, who claimed an individual bronze at Athens in 2004, is about to embark on her sixth straight Olympics. Speaking at a pre-Games press conference at Team GB House in Stratford yesterday, she commented:
"Coming fourth in Beijing was gut-wrenching and it took a long time for me to get my head round it and accept it but that's life sometimes, it's not fair and you don't always win. We sat down as a team and looked at what we needed to change and what areas we needed to improve in.
"At the Olympics you can't rule anyone out and everyone you compete against is a challenge. Everyone is in the mix and has just as good a chance as anyone else of winning a medal."
Williamson also praised the Lord's Cricket Ground, the venue for this year's archery competition.
She said, "I think it's interesting to have a good backdrop, so to have a venue like Lord's is fantastic. We don't get many opportunities to shoot at places like that so it will be very special."
Sophia Smith, Sportsister
The Women's Sports Magazine
Select a sport
Find out how to get started, training plans and expert advice.