London 2012: Beach volleyball duo aim high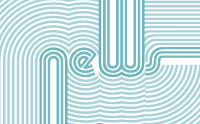 Women's beach volleyball duo Zara Dampney and Shauna Mullin believe they can change the perception of their sport at London 2012.
The pair have high hopes of a top ten finish at London 2012, as they become Team GB's first representatives in the sport since 1996.
But they acknowledge there are many who rushed to snap up tickets for the event for different reasons.
Athletes have been told that the potentially poor weather means they have the choice of competing in warmer weather gear, as opposed to the traditional bikini.
But Dampney, 26, who was born in Christchurch, Dorset, and 27-year-old Johannesburg-born Mullin, say that whatever their outfit, they want to show how exciting their sport can be.
"Obviously a lot of people come along for the bikinis but they do leave with a better understanding of the sport and how exciting it is," admits Mullin, who has lived in Scotland since 1999.
"I think they really get captivated by what we do."
"We are used to playing in our bikinis and I'm used to training and playing in my warm weather gear, they are both really comfortable and it doesn't affect my game," added Dampney.
"We are jumping around, diving and we have to perform the skills to a high level, so physically it is a really tough game and it's really demanding."
Lloyds TSB, proud supporter of Team GB and proud partner of the London 2012 Olympic Games.  Get closer to the Games at lloydstsb.com/london2012.
Paul Smith, Sportsbeat for Sportsister
The Women's Sports Magazine
Select a sport
Find out how to get started, training plans and expert advice.