London 2012: Reade grateful for extra time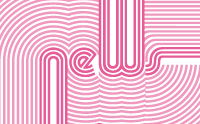 British BMX rider Shanaze Reade is not letting the fact that she will have to wait almost two weeks after the opening ceremony to compete in her first event worry her.
The BMX competition doesn't start until August the 8th however the 23-year-old is pleased to have the additional preparation time, after suffering with several injuries recently.
She commented: "I need that time just because of where I was prior to the World Championships. I had a massive crash and ended up in hospital …so I've needed this period – I couldn't ask for anything more and I'm at the top of where I need to be now".
Reade also competed at the Beijing Games in 2008 but after crashing in the final, failed to take a medal home. This time round however, she is looking forward to watching her fellow Team GB cyclists compete in the track and road events.
The Crewe-born athlete hopes that the magnitude of the Games and the fact that they are being held in her home country will not distract her from winning the medal however.
"I still want to treat it like the Olympics," she said. "When I went to Beijing I treated it as if it was something massive, like this do-or-die kind of thing. I want to get that balance right where I really appreciate that I am at an Olympic Games, but at the same time treat it like a normal race".
Sophia Smith, Sportsister
The Women's Sports Magazine
Select a sport
Find out how to get started, training plans and expert advice.