Athletics: Sayers breaks own record at Grand Prix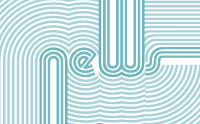 The London Grand Prix saw Goldie Sayers break her own national record in the javelin on Saturday, at Crystal Palace.
In the first round of the event, Sayers threw 66.17m, before producing two more throws of 64m, completing the best series in her career and pushing reigning Olympic Champion Barbora Spotakova into second place. Whilst world number one Sunette Viljoen dropped down to fourth.
Sayers, who will compete in the 2012 Games commented: "The last time I threw a personal best was in the Olympic final in Beijing. I would absolutely love to do it again in London – everything seems to come right for me in Olympic year."
Meanwhile reigning 400m champion Christine Ohuruogo defeated World Champion Amantle Montsho and achieved a new Season's Best of 50.42 seconds. Ohoruogo has faced a series of problems since competing in the Bejing Games in 2008 and was unsuccessful in last year's World Championships, after she suffered a false start.
She appeared confident about her upcoming appearance at London however, saying: "This is my Olympic title to defend. It's getting there, so I'm happy with that. I can't really complain about anything – I'm fit and healthy, so I'm really looking forward to the Games."
American Kellie Well's victory in the 100m hurdles was a shock to all, when she beat world champion Sally Pearson, by a tiny one one-hundredth of a second in 12.57 seconds. The pair's Olympic face off in a couple of weeks is therefore set to be even closer and more exciting than was previously expected.
Another surprising winner was Blessing Okagbare who beat Carmelita Jeter in the 100m, in which fellow competitor Shelly-Ann Fraser-Pryce gave a disappointing performance, after struggling out of the blocks.
Hurdler Tiffany Porter also had a less than successful afternoon as she failed to progress from her heat, sparking further concerns about injury. However world indoor triple jump champion Yamile Aldama showed she is well and truly over her previous injury problems, with a jump of 14.37m.
Sophia Smith, Sportsister
The Women's Sports Magazine
Select a sport
Find out how to get started, training plans and expert advice.