Modern pentathlon: Britain's women claim two medals at European Championship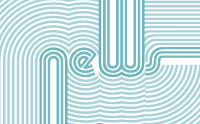 Britain's women gained their second medal at the Modern Pentathlon European Championships in Sofia, Bulgaria yesterday.
Katy Burke, Heather Fell and Freyja Prentice won the team silver medal on Friday, coming second only to Russia, before taking home the team relay bronze yesterday.
The fencing event saw the trio placed fifth on Monday morning but by finishing almost three seconds ahead of the Russian team in the relay swim, their overall position rose to third. The ride put them back in fourth place as they entered the run / shoot however their impressive performance in the final event of the competition allowed them to pass the Czech Republic team and gain their second medal of the Championships.
Fell and Prentice also finished in the top ten of the individual competition, placing sixth and eighth respectively, whilst Burke finished in 14th place and junior athlete Kate French came 27th. Individual gold was won by Laura Asadauskaite, Lithuania's world number one
The Team GB pentathletes missed the championship in order to prepare for the Olympics, which begins in just a few weeks time.
European Championships women's final results
Individual
Gold: Laura Asadauskaite (LTU) – 5468
Silver: Iryna Khokhlova (UKR) – 5452
Bronze: Ganna Buriak (UKR) – 5400
6th: Heather Fell (GBR) – 5336
8th: Freyja Prentice (GBR) – 5312
14th: Katy Burke (GBR) – 5156
27th: Kate French (GBR) – 5004
Team
Gold: Russia – 15936
Silver: Great Britain (Katy Burke, Heather Fell & Freyja Prentice) – 15804
Bronze: Hungary – 15788
Women's team relay results
Gold: Russia – 5338 pts
Silver: Poland – 5276 pts
Bronze:  Great Britain (Katy Burke, Heather Fell & Freyja Prentice) – 5182 pts
Sophia Smith, Sportsister
The Women's Sports Magazine
Select a sport
Find out how to get started, training plans and expert advice.