Tennis: Williams gains fifth Wimbledon singles titles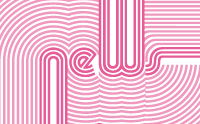 Serena Williams claimed her fifth Wimbledon singles title on Saturday, after beating Agnieszska Radwanska 6-1 5-7 6-2.
Radwanska's disappointing performance in the first set led to further fears that she is suffering from a respiratory illness, however after a brief spell of rain the world number three appeared revitalised, beating her opponent in the second set. Williams pulled it back in the final set however, as she broke twice and won the match, whilst also gaining her 14th Grand Slam title.
Speaking after the match, Williams gushed: "I was in hospital but now I'm here again and it was so worth it. I'm so happy." Referring to her opponent, she said: "Aggie played so well and that's why she's had such a great career and she's so young."
The American's winning streak then continued into Saturday afternoon , as she went on to claim the doubles title with her sister Venus, after they won their match against Andrea Hlavackova and Lucie Hradecka 7-5 6-4.
Williams earned titles in the Wimbledon singles in 2002, 2003, 2009 and 2010 before taking almost 12 months off from the sport between 2010 and 2011 in order to overcome a leg injury and subsequent pulmonary embolism.
Saturday's victory marks the first time that the Wimbledon women singles competition has been won by a woman over 30 since 1990, when Martina Navratilova claimed the title.
Sophia Smith, Sportsister
The Women's Sports Magazine
Select a sport
Find out how to get started, training plans and expert advice.