Rugby: Maggie Alphonsi and Alison Williamson are awarded MBE's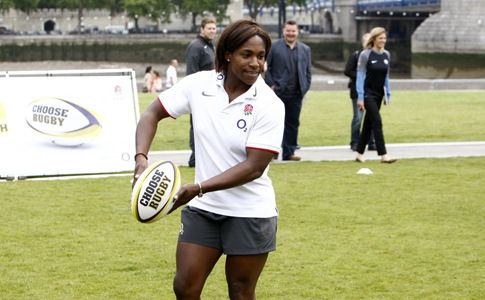 England Women's Rugby star Margaret Alphonsi (pictured) and Team GB's archer Alison Williamson have been honoured with an MBE (Member of the British Empire) in the Queen's Birthday Honours list.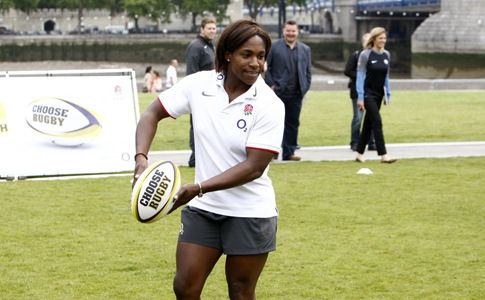 Alphonsi has become one of the most well-known names in women's rugby, with her barnstorming performances during the 2010 Rugby World Cup earning her fans all around the world in both the men's and women's game.
Making her debut as a 19-year-old against the USA in 2003, Alphonsi has now amassed an impressive 63 caps and has played in two XVs Rugby World Cups (2006 & 2010) where England finished second to New Zealand on both occasions.
She also featured in the inaugural 2009 Rugby World Cup Sevens, where England lifted the Plate crown.
Most recently Alphonsi was part of the England team that defeated the world champions New Zealand in a historic three-test series in the autumn, as well as helping England to a record-breaking seventh consecutive Six Nations title, and a sixth Grand Slam in seven years.
England also became the first team in Six Nations history not to concede a try in that tournament.
"I'm so pleased to have been given this great honour by HRH, the Queen," said Alphonsi. "What makes this honour so special is that it does not just recognise my own personal achievements but that of the England team – I wouldn't have received this had it not been for the hard work and dedication of the RFUW, the RFU and my England teammates.
"The remarkable work and achievements of the England Women's squad over the past six years has been fantastic, and to have been a part of that has been incredible. I certainly have to thank all the people who have supported me along the way.
"There are a lot of exciting things coming up for me and I am really looking forward to the start of the new season. For now though this is an incredible moment and I am really looking forward to going to Buckingham Palace and receiving my MBE.
"I will be taking my mum to the Palace, and I cannot lie, she is very excited, so much so she has already brought her hat and dress!"
And Team GB's Alison Williamson has also been recognised for her services to archery.
The 40-year-old, who won bronze at Athens in 2004 and has two silver Commonwealth medals to her name, is due to become only the third British athlete to compete at six Olympic Games when she competes in London 2012 next month.
On the recognition that she has received she said, "It is such a privilege and I have to pinch myself to appreciate what an incredible year it has already been.
"It was so special to be selected for a sixth Olympics, and when I was then chosen to carry the Olympic Torch in Much Wenlock – the birthplace of the modern games – I thought it couldn't get any better.
"But now I just feel overwhelmed to have been given such an honour by Her Majesty in her Diamond Jubilee year for services to a sport that has been my life for more than 30 years.
"Although the MBE is being awarded to me, none of what I have achieved would have been possible without the support of so many people throughout the years, from my family and friends, coaches and team mates, staff behind the scenes and sponsors – they deserve to feel very proud of being part of this wonderful honour."
Lizzie Flint, Sportsister
The Women's Sports Magazine
Select a sport
Find out how to get started, training plans and expert advice.