Rowing: GB women's team win two gold medals at World Cup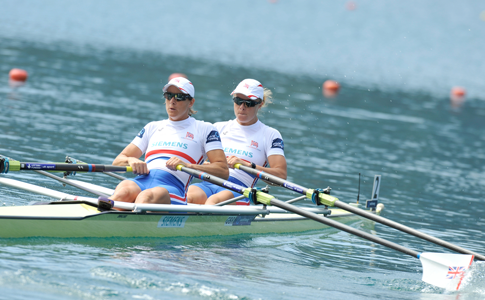 All four of the GB Rowing Team open weight women's crews won medals at the weekend in Munich at the season's final world cup.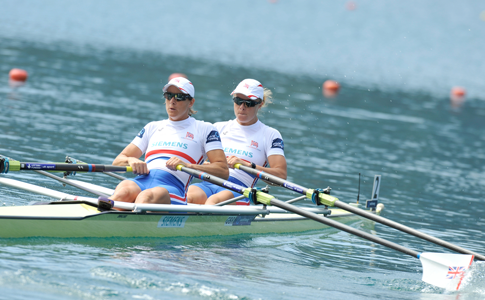 And there were stand-out performances from the women's pair of Helen Glover and Heather Stanning who won gold, as well as from the women's double scull of Katherine Grainger and Anna Watkins (pictured) who also came away with the gold medal.
"We wanted to perform well here to prove that we had made progress since Lucerne", said Stanning. "It was great to win here on my birthday. Heather and I love racing together and working together and it's the last world cup of the season so today's win was quite emotional for us.
Watkins added, "The ones where you are pushed are always the most satisfying to win.  The Australians put in a fast time earlier this weekend so we knew we had to bring our A game out to play today."
And since Katherine Grainger and Anna Watkins teamed up in early 2010, they are unbeaten in the women's double scull and again at the weekend they proved just why they are double world champions coming through with a winning time of 7:09.90.
Grainger said of their win,"We must be really pleased with what we have done this season so far.  We have raced everyone now that we are likely to face at the Games.  Each has tested in different ways. Now Paul Thompson, our coach, will lead us through our final preparations for London."
Britain's other medals were all bronze from Melanie Wilson, Debbie Flood, Frances Houghton and Beth Rodford in the women's quadruple scull and Olivia Whitlam, Emily Taylor, Jessica Eddie, Louisa Reeve, Natasha Page, Annabel Vernon, Katie Greves, Victoria Thornley and Caroline O'Connor in the women's eight.
David Tanner, the GB Rowing Team Performance Director said, "I'd like to say a big congratulations to the women's squad on their medals. There were outstanding performances in the women's double."
And thanks to the GB women's team stern efforts, Britain has now won the overall world cup for the season with Germany second and New Zealand third.
Lizzie Flint, Sportsister
The Women's Sports Magazine
Photo credit: Images/GB Rowing Team
Select a sport
Find out how to get started, training plans and expert advice.