Sailing: Alison Young wins gold at the Skandia Sail for Gold Regatta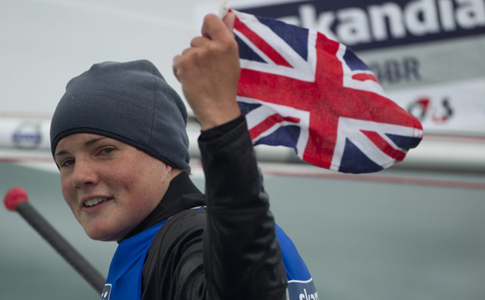 GB's Alison Young (pictured) sealed victory in the Laser Radial event on the final day of racing at the Skandia Sail for Gold Regatta at the weekend.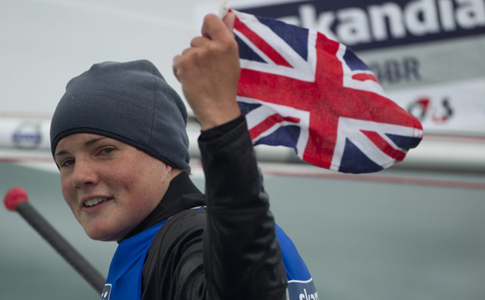 The 24-year-old, who earned her call-up to Team GB for the 2012 Games just four weeks ago, entered the medal race in second overall after a string of consistent scores at the 2012 Olympic venue, which served up a mix of conditions across the regatta.
The Radial sailor finished the medal race in second place, which was enough to secure the regatta gold by two points, her first gold medal at a senior event.
"It's a great result for me, you always aim to do your best and if your best means that you win then it's pretty cool!" Young enthused.
"It was quite tight at the first beat, I just took the shifts and rounded the windward mark in second and it was just a case of keeping the main girls behind me. It's a great confidence boost in terms of my preparation for the Games."
Young has seen a steady progression in her results over the past six months, finishing seventh at the 2011 Perth World Championships in December, two fourth place finishes at the ISAF World Cup events in Miami and Hyeres, and then narrowly missed out on the podium spots at the World Championship last month, where she finished fourth.
But despite recent success, Young believes that there is still work to be done between now and the Olympic Games.
"I've had a great programme and have been working hard with my coaches so now I'll just continue to build on my performance.
"There are certainly a few little things which we need to tweak from this regatta, so we will be working hard ensuring everything is ready to go in August."
Elsewhere in the Regatta, World Champions Hannah Mills and Saskia Clark improved their overnight position from fourth to claim bronze in the 470 women's event.
But the medal race didn't quite go to plan, as Clark explained, "It was some pretty ugly sailing we did out there, but we just managed to scrape the bronze at the last windward mark, so just happy to come away with a medal.
"We had a few little technical issues with the tiller extension falling off just before the start, so we had to tape that back on which put us right at the back of the fleet.
"We're happy overall but we're very disappointed with that piece of equipment failure which is pretty inexcusable really. I think we got a bit lucky that it didn't cost us coming away with a medal as it probably should have."
And in the women's match racing trio of Lucy Macgregor, Annie Lush and Kate Macgregor, they lost their quarter final bout with the Aussie trio skippered by Olivia Price, the eventual gold medallist, and finish fifth overall.
And in the RS:X Women's class, Olympic bronze medallist Bryony Shaw finished the medal race in fifth to end her regatta in eighth position.
Lizzie Flint, Sportsister
The Women's Sports Magazine
Select a sport
Find out how to get started, training plans and expert advice.