Swimming: Brits take home more medals in Barcelona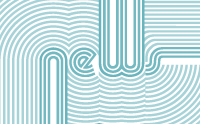 Britain's swimmers took their medal total even higher for the Barcelona leg of the Mare Nostrum tour with many being won within the last session at the Sant Andreu Club.
In the women's events, Georgia Davies (British Gas ITC Swansea) secured her second gold medal of the meet in the 50m Backstroke when she touched in 28.32 from Elena Gemo (Italy) in 28.71 and Sophie Edington (Australia) in 29.10.
Hannah Miley (Garioch) showed her class in the Women's 200m Individual Medley and took the gold comfortably in 2:11.78 from Sophie Allen (City of Leicester) in 2:13.51 with the silver.
Jess Lloyd (City of Manchester) put in a strong performance in the Women's 100m Freestyle and narrowly missed out on the gold which went to Victoria Poon (Canada) in 55.42. Lloyd took silver in 55.49.
British Gas ITC Swansea's Jemma Lowe fought hard to the wall in the Women's 200m Butterfly but had to settle for silver in the end while Hannah Miley (Garioch) claimed the bronze . Gold went to Katerina Savard (Canada) in 2:10.03, Lowe went 2:10.18 and Miley touched in 2:11.01
Lowe also finished among the medals in the Women's 50m Butterfly after posting a time of 26.94 to take the bronze. Gold went in 26.55 to Silvia Di Pietro (Italy) and silver went to Katerine Savard (Canada) in 26.86.
There was silver for Stacey Tadd (University of Bath) in the Women's 100m Breaststroke with a smooth and controlled performance. Gold went to Marina Garcia (Spain) in 1:09.19 with Tadd close behind in 1:09.43.
And in the final event of the day Jazz Carlin (British Gas ITC Swansea) left it late to put herself into medal contention in the Women's 400m Freestyle but finished with silver in 4:10.52. Gold went to Melanie Costa (Spain) in 4:06.83.
Earlier in the day Becky Adlington (Nova Centurion) posted a time of 4:09.21 in the heats of the Women's 400m Freestyle but withdrew from the final as was the plan from the outset.
Lizzie Flint, Sportsister
The Women's Sports Magazine
Select a sport
Find out how to get started, training plans and expert advice.