Rowing: GB's women take home two golds at World Cup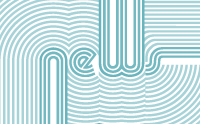 Two golds came for the GB women's Siemens-sponsored team in the first session of the season's second Samsung World Rowing Cup in Lucerne, Switzerland– the women's double scull and women's pair.
Helen Glover and Heather Stanning had earlier started the gold flurry with a win in the women's pair final which saw the World Champions from New Zealand pushed back into bronze by a strong USA crew.
"It was a really good race for us. Helen made some fantastic calls and that meant all I had to do was focus on what I was doing," said Stanning afterwards.
And Glover paid tribute to the GB support in Lucerne saying,"It makes such a difference. It's a little taste of London to come.
"Even on Thursday morning when our heat was at 9.30 in the morning they were here on the front row with the GB flags. It's fantastic".
And fellow teammates Anna Watkins and Katherine Grainger continued to underline their Olympic medal potential with victory in the women's double scull from a newly-resurgent Polish crew. Germany came in third.
Watkins said afterwards, "It's good for us to have such strong opposition and I'm glad that the Germans and Poles are here and helping to push us on. It's good for for the event."
"We knew a couple of the crews had really good finishes so we were determined to get into control," said Grainger.
And GB Rowing Performance Director, David Tanner said, "We said it would be tougher here and that's been proven. We have still had some outstanding performances and I'm really pleased with how it has gone."
Lizzie Flint, Sportsister
The Women's Sports Magazine
Select a sport
Find out how to get started, training plans and expert advice.