Good nutrition is essential for a great performance, but you don't need us to tell you that.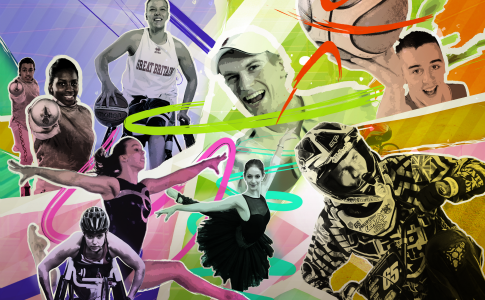 Your diet is the source of the fuel and nutrients your body needs to perform at its best and stay healthy, so it's important to make sure you're doing it right.
With that in mind, we love the Milk It Guide to Nutrition and Sport. It's great for basic tips for young people on nutrition for sport and what to eat and drink before, during and after training and competition, like…
Fuelling Up: Did you know that you should be eating meals and snacks that are high in carbohydrates, contain protein, but only a little fat?
Hydrating: For example, fluids should be taken if exercising for more than 30 minutes.
Recovery: Make sure energy stores and fluids/minerals lost through sweat are replaced and protein is eaten for muscle repair.
As well as tips like this, the guide will give you the low down on why it's good to add low fat milk and dairy foods into your plan. It will also introduce you to inspirational young sports people, with their thoughts on good nutrition and performance.
Go on, Milk it! Anyone interested in sport nutrition, or working with young people, can get free copies of this booklet by emailing the Milk It for all its worth campaign at milkit@dairycouncil.org.uk.
Sportsister,
The Women's Sports Magazine