The finals of the Sainsbury's 2012 School Games took place earlier this week with the last day of competition held at the Olympic Park on Wednesday.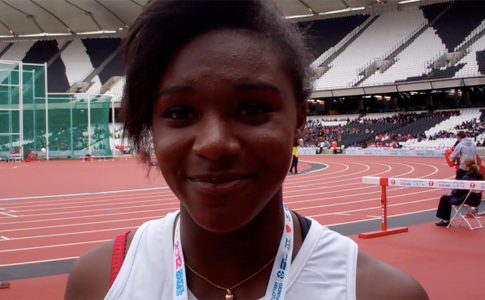 School-age athletes from across the country took to the Olympic Stadium, Velodrome and Aquatics Centre for the experience of a lifetime.
Dina Asher-Smith from Blackheath & Bromley Harriers stormed to victory in the 200m final, adding gold to the England South East medal haul. She said: "I'm just over the moon. To run in the Olympic Stadium before the Olympics is just absolutely insane."
We caught up with the 16-year-old for a quick track-side chat following the race – take a look below and prepare for the goosebumps… we're inspired!

Backed by National Lottery funding from Sport England and delivered by the Youth Sport Trust, the Sainsbury's 2012 School Games is a multi-sport event for 1,600 elite young athletes.
The Sainsbury's 2012 School Games finals event in May is one part of the wider year round School Games initiative, which uses the inspiration of London's Olympics and Paralympics to transform competitive sport in schools and get more people playing sport.
To find out more about the Sainsbury's 2012 School Games visit www.2012schoolgames.com.
Jessica Whittington, Sportsister

The Women's Sports Magazine