BMX: Tickets still available for UCI World Championships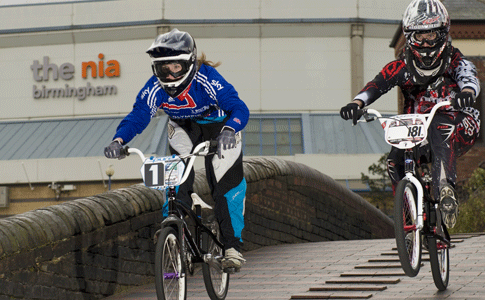 There's just two weeks to go until over 2000 BMX riders descend upon Birmingham to take part in the UCI BMX World Championships at the National Indoor Arena (NIA) from May 24-27 for what organisers promise will be the biggest and best BMX show in 2012.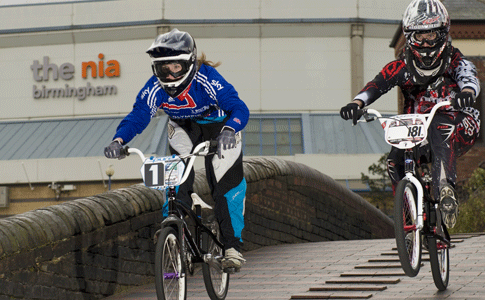 The event will showcase four days of exhilarating, adrenaline fuelled BMX Racing, with Olympic GB hopeful and three times UCI BMX World Champion Shanaze Reade competing in her last event before the London 2012 Olympics.
She said,"I'm really looking forward to competing in Birmingham in a few weeks. It's fantastic that Birmingham is hosting the World Championships and taking another World Championships title would be great preparation before the Olympics.
"I'm really excited about competing in my home country at major competitions twice this year."
The event has two different standards of rider competing, including an elite racing 'Championships' competition and the amateur 'Challenge' class.
Whilst tickets can be bought across the whole Championships, the organisers have packed most of the finals into two showcase nights of racing and entertainment including music from international DJ Christian Stevenson.
'Challenge' class finals and elite time trials will be the focal point of the Friday evening, whilst Saturday night will see the Elite Championship finals, where the world's best riders will race elbow to elbow for the honour of wearing the rainbow stripes of World Champion for the next 12 months.
A BMX Racing track will be built from scratch in the NIA over just one week leading into the competition, building dirt jumps and trails to replicate an outside BMX track, with capacity to seat an audience of over 4,000 spectators.
More info and for tickets: www.bmxworldchamps.com or follow on twitter @BMXWorlds.
Lizzie Flint, Sportsister
The Women's Sports Magazine
Select a sport
Find out how to get started, training plans and expert advice.