Rowing: Twelve medals for Team GB at World Cup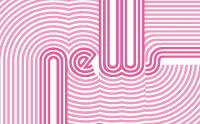 All 12 GB Rowing team crews that started in last weekend's finals at the World Cup in Belgrade finished their journey on the podium as Britain won four golds, six silver and two bronze medals to add to their international-class gold and silver.
Britain also took the overall world cup trophy by 79 points to Germany's 47.
"It's been a very good day", said GB Rowing Team Performance Director David Tanner. "To win 12 medals from 12 starts is as good if not better than I would have hoped before coming here.
"It was a good field here but we know there are more teams to come in for the next world cups so we will not be sitting back on our laurels from here."
Heather Stannign and Helen Glover won gold in the women's pair as well as reigning World Champions Anna Watkins and Katherine Grainger who were also gold medal winners.
And taking home silver were the lightweight women's double of Sophie Hosking and Kat Copeland.
The women's eight and quadruple scull were GB's bronze medalists.
Earlier in the week Hester Goodsell, 2008 Olympian in the lightweight women's double scull and twice a World Championships medalist, announced her retirement from the sport at international level and will return to work as a music teacher in September.
Lizzie Flint, Sportsister
The Women's Sports Magazine
Select a sport
Find out how to get started, training plans and expert advice.