Ultimate challenges blog: Challenge 9 done! 3 to go and they're getting tougher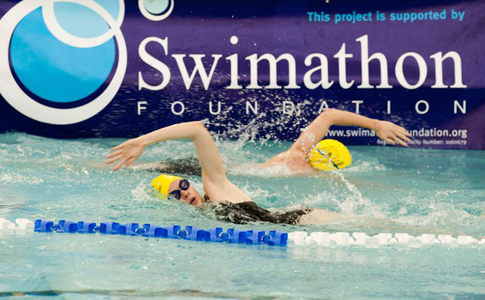 This month I left my comfort zone of the land and dove straight in to take on the 5k Swimathon distance challenge.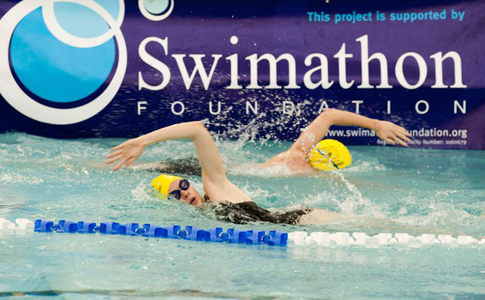 When I first considered taking on this challenge I thought it would be great to include a swimming challenge for variety. Because I am not the world's best swimmer, nor do I favour swimming as part of my routine fitness regime, so I thought it would a be a great personal challenge to see if an event could re-spark an interest in the sport for me.
I thought this would be a great event to get involved in since this year Swimathon joined forces with Sport Relief and BBC's Big Splash, to make the most of this unique sporting year and inspire the nation to whack on their goggles and take to the water.
"I'll take on the 5k" I said with ease, "5k only takes about half an hour to run, shouldn't be too hard should it?" I am an idiot.
Yes, through the multiple running challenges I have done this year I have managed to get my 5k time down to around 23 minutes, however I was stupid to think that running is in anyway comparable to swimming on any level, never mind if you're not the strongest swimmer! This fact soon hit me when I realised that 5k equaled 200 lengths.
It was slightly too late for me to include a lot of swimming training into my hectic work life with only a month to train and my hockey commitments, so I only managed about three sessions where I did a maximum of 80 lengths in one go.
Despite the minimal preparation and trepidation I felt in the run up to the event, this challenge turned out to be the one I am probably most proud of in terms of my result. My Swimathon event was on a Friday evening, which I thought would be one of the quieter sessions with most Swimathoners participating over the Saturday and Sunday sessions of the Swimathon Weekend. To my surprise the whole pool was closed off for the event, and there were plenty of people taking part in the whole variety of challenges on offer, the Sport Relief Mile, the 1.5k, 2.5k, 5k and Team 5k.
The event atmosphere was fantastic with everyone supporting one another, and many spectators filling the gallery cheering not only their loved ones on, but everyone swimming! This inspiring atmosphere really spurred me on for an event I was slightly dreading and certainly intimidated by.
Those spectators, and my fellow Swimathoners, are the reason I managed to complete the 5k, and in an astonishing time (for me) of just under 2 hours (1 hr 59 mins). Not only did I manage to achieve a good time, but I also really enjoyed myself when I was swimming, which is something I have not experienced for a long time. That was the biggest result for me, and has really made me re-think my training schedule by making a concerted effort to incorporate more swimming time into it.
Swimathon was a fantastic challenge for me, and one that had multiple positive outcomes, not only in the time I achieved, but by also influencing and changing my exercise habits for the future. I would like to say a big thank you to Park Road Leisure Centre for putting on such a fantastic event, and to all those in the gallery who cheered us on!
Bring on the next challenge!
About Clarissa's blog
Follow me as I attempt to take on a different challenge every month for the next year from cycling, running, swimming to dancing, abseiling challenges….with as much variety as possible! I'm taking part in these challenges in the memory of my father who inspired and made me the sport fanatic I am; and raising money for The Guide Dogs for the Blind Association in his honour. Follow my journey through the highs and lows of my training, reviews of the events I partake in, and be part of what I am sure will prove to be a tough, yet exciting and fulfilling year!
Select a sport
Find out how to get started, training plans and expert advice.