This new wristband from Nike doesn't hit the shops until May, but Sportsister managed to get their hands on one to test beforehand. It tracks and measures everyday movement with the intention of motivating and inspiring people to be more active.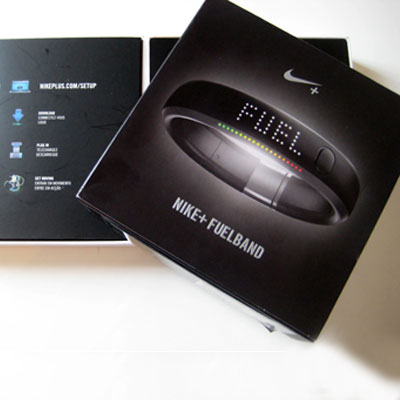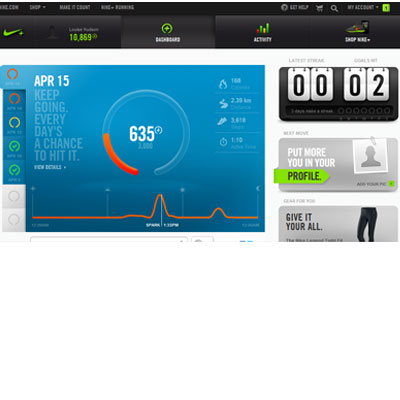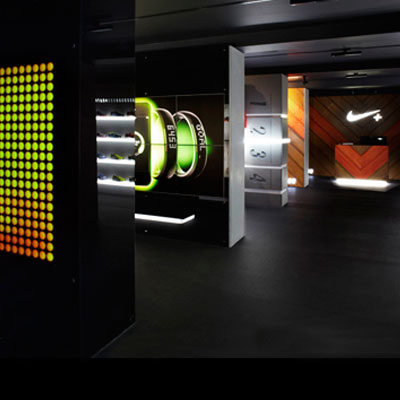 It is designed to be worn throughout the day (like a more hi-tech version of a pedometer) and uses accelerometry to provide information about different activities through movement of the wrist via a LED dot matrix display.
Nike has created a new metric – NikeFuel – to measure your activity. The more active you are, the more NikeFuel you earn.
Other metrics are also available: Time, Calories and Steps. Unlike calorie counts, which vary based on someone's gender and body type, NikeFuel is a normalized score that awards equal points for the same activity regardless of physical makeup.
You can set a daily goal of how active you want to be, and how much NikeFuel you want to achieve. The NIKE+ FuelBand displays a series of 20 LED lights that go from red-to-green as the you gets closer to your goal, helping to motivate you.
The FuelBand syncs with the Nike+ website through a built-in USB, or wirelessly through Bluetooth to a free iPhone app, to record activity and track progress every day.
Rating: 3.5/5
GOOD POINTS:
- It's very easy to set up and you can be using your band within minutes of opening the box.
- The slick Nikeplus.com website and app allows you to easily track your activity, set gaols and share your performance.
- The innovative traffic light LED system on the band is an easy way to track your daily progress and keep you motivated.
BAD POINTS:
- This band suits people who are looking for motivation to get off the couch and get active; it is not for those who are already regular exercisers. So some may find the price prohibitive for an entry level product.
- The band records your activity though movement sensors, so if you are aren't moving your arms it won't count the activity. So playing basketball will clocks up a lot more Nike Fuel than cycling for example.
- For those who are already regular runners you would be better with the Nike + Sportwatch.
Price: £139
Available from May 1
Stockists: Nike+ FuelStation, Boxpark, 2-4 Bethnal Green Road, Shoreditch, London, E1 6GY
Nikestore.com
More info: www.skins.net
More tried and tested: