Badminton: Adcock and Bankier assured atleast bronze in Euro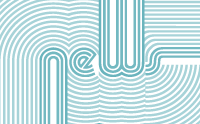 GB's Chris Adcock and Imogen Bankier guaranteed themselves at least a bronze medal last night at the European Championships when they won another thriller with GB rivals Nathan Robertson and Jenny Wallwork in Karlskrona, Sweden.
Adcock and Bankier, who won the silver medal at the Yonex BWF World Championships at Wembley last August, won a nerve-racking battle 18-21 21-19 22-20 after letting slip a 10-3 lead in the decider then having to save a match point at 20-19 down.
But as in their previous meeting at last month's Swiss Open when Adcock and Bankier saved three match points before snatching the third game 25-23, they did it again, winning three points in a row to claim victory on their first match point after 66 minutes.
Bankier said,"I don't know how we manage to make it so tough again but they are extremely tough competitiors and it has been a fantastic rivalry.
"I have never had such expectations and pressures to contend with."
Adcock said, "I started off pretty slowly. I didn't start playing until halfway through the second game.
"I thought we were dominating the third then we found ourselves 18-17 down. I suppose we started getting a bit nervous as the lead slipped away."
In the semi-final tomorrow Adcock and Bankier will face Robert Mateusiak and Nadiezda Zieba, the 2010 silver medallists from Poland.
Lizzie Flint,Sportsister
TheWomen's Sports Magazine
Select a sport
Find out how to get started, training plans and expert advice.