Awards: First Ambassador Awards night for Muslim women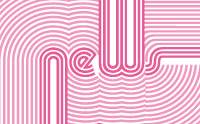 The Muslim Women's Sport Foundation is set to host the first Ambassador Awards night which focuses on female role models from the Muslim community and those who have helped to increase access to sports for Muslim women across the world.
The awards night will take place on 2 May, at Wembley Stadium and will be hosted by Na'eem Raza and Ruhana Ali.
Fifty eight entries from across the UK and abroad have been cut down to just eighteen in six categories, ranging from royalty and elite athletes to grassroots community organisations and volunteers.
There were many influential members from the world of sport and business on the judging panel.
Lorraine Deschamps, one of the top female football referees in the UK and ambassador of diversity and equality for the black and minority ethnic community, chaired the panel.
Lorraine was joined by Pinky Lilanj OBE and founder of the Asian Women of Acihevment Awards, Durdana Ansari OBE, journalist and pioneer of the ethnic Minority Foundation's Muslim Women's Project and Mohammed Amin, vice chairman of the Conservative Muslim Forum.
The nominees for the Community award are Muslim Scouts, Muslim Women's Collective (Savita Ayling) and Women's Only Group.
Ibtihaj Muhammad, Kulsoom Abdullah and Sadaf Rahimi have all been nominated for International Sportswoman and Amira Rashid, Ruqsana Begum and Sahra Hassan have been shortlisted for the UK Sportswoman.
The nominees for Outstanding Contribution are Faezeh Hashemi, Salma Bi and Tansin Benn, and the UK coach nominees are Khadijah Safari, Sehrish Mumtaz and Shaafia Bi.
Maryam Amatullah, Rabiya Ahmed and Shona Pollock have been nominated for the volunteer of the year award.
A 'Special Recognition' Award will be presented to HRH Prince Ali Bin Al-Hussein and Princess Haya Bint Al Hussein of Jordan for their achievements, influence and contribution toward Muslim women's sport.
Holly Patel, Sportsister
The Women's Sports Magazine
Select a sport
Find out how to get started, training plans and expert advice.