Archery: Alison Williamson on target to qualify for sixth Olympic Games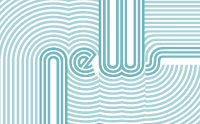 GB archer Alison Williamson was top scorer at the weekend, in the first of three selection shoots to stay on course for her sixth Olympics.
And joining her are Amy Oliver, Naomi Folkard, Beccy Martin, Charlotte Burgess and Nicky Hunt, who also all secured their places for the second Selection Shoot.
Alison Williamson, who is chasing a sixth successive Olympic appearance, came out on top in the women's shoot, where Emma Downie dropped out.
Alison's total of 2547 from four 70 metre rounds, was just two points better than Amy Oliver, with Naomi Folkard 22 points behind in third. Beccy Martin, 16, was fourth with 2499, ahead of Charlotte Burgess, 2484 and Nicky Hunt 2475.
"It was a very tense, competitive, dramatic weekend, as you'd expect," said Archery GB Performance Director Sara Symington. "There were some fantastic performances, some thrilling sub-plots, and for 12 archers the dream lives on."
The second selection shoot takes place in two weeks time, over the weekend of 14 and 15 April. Four women then go through to the final selection shoot over thee days the following Thursday, Friday and Saturday.
Lizzie Flint, Sportsister
The Women's Sports Magazine
Select a sport
Find out how to get started, training plans and expert advice.