Barefoot Blog: Silence is golden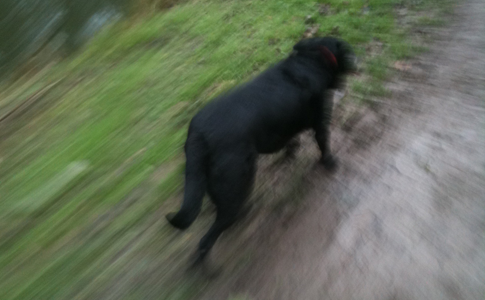 Even though I have abandoned total barefootdom for a mix of barefoot and minimal shoes during my preparation for the Virgin London Marathon, I am still noticing a massive benefit from my year's experiment. Most notable is how much lighter I am on my feet than other runners, and this lightness means I am quiet.
I like quiet, I like training on my own, I like the headspace this affords me, so quiet footsteps suit me just fine. The only problem I have with this fleet of foot style is that I often frighten pedestrians or other runners by seemingly creeping up out of nowhere. To compensate for this I feel I have to provide some kind of warning like 'coming through' or 'excuse me' – really I need a bike bell.
Silence for me is golden and because of this I can't bear the thought of being plugged into headphones. Not least because I don't like to lose sense of my surroundings, but also because my ears just don't suit them and hurt after about twenty minutes.
The first, and last time I ever wore headphones in this way was many moons ago as a teenager when I had a Sony Walkman. I decided I would use it while cycling to my early morning canoeing session, but it all ended in tears. Distracted by the uplifting sounds of Dexys Midnight Runners I lost all perspective and attempted to cycle under some low scaffolding. Said scaffolding caught my backpack and I nearly garrotted myself as my bike carried on and I stopped abruptly in a rather humiliating 'you've been framed' moment. Come on Eileen has never sounded the same since!
To many people, the decision to run with just my mind to entertain me seems crazy – especially on the longer runs, but for me it is bliss. And to help maintain this silence I still follow the natural running technique as taught me by Lee Saxby (barefoot guru). It involves a quick pace (180 per minute) and little nimble steps and to be honest unless you are an elephant it is virtually impossible to make much noise this way.
I also still use my barefoot shoes for shorter sessions and once a week I run totally barefoot on the treadmill. It is here that my lightness of foot is most noticeable. I generally do a 20-30 minute recovery run after my strength sessions, and although I find it totally, mind-numbingly dull, it is interesting to listen to the sound I make. One foot, my left, is definitely louder on impact than my right, but it is possible to adjust my technique ever so slightly so that both are really very quiet.
I realise I am starting to sound rather obsessive about this, and perhaps I am, but maybe this is what training for a marathon does to you! Hopefully it will all pay off on April 22.
It's hard to take a picture that represents silence, so I thought I would share this picture of a little friend I met while doing one of my longer runs. He likes running barefoot too and was pretty quiet, so made for  good company. Hopefully I will bump into him again one sunday!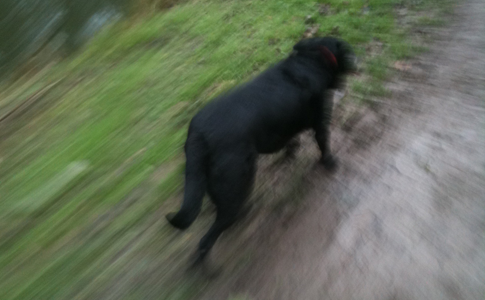 Select a sport
Find out how to get started, training plans and expert advice.