Diving: Monique Gladding finishes tenth in FINA World Cup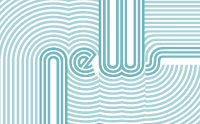 Great Britain diver Monique Gladding revelled in front of a vocal home crowd of the FINA World Cup last night to reach her first major individual world final at the venue for this summer's Games, the London Aquatic Centre.
The 30-year-old is desperate to make her first Olympics appearance later this year, and after proving she belongs in world class company with her tenth place in last night's final, there is no reason why she can't.
"That is just something I will always remember and something to be re-lived in the summer," she said of the support of a 3,000-strong crowd at a venue that is to be expanded to 17,500 for the Olympics.
"I'll hold on to that feeling, that crowd behind you is the best. I've got the bug now. I loved it."
While Monique reached her breakthrough final, most importantly she earned Britain an extra place for the Olympics on Monday and boosted her own hopes of completing a remarkable comeback from the horrific injury she suffered in February 2011.
The Sheffield diver had to be saved from a pool at a Russian meeting when she hit her head on the tower and plummeted unconscious into the water during competition.
"It's absolutely amazing. If someone had said to me 12 months ago that I would be tenth at a World Cup I would have snapped their hand off," she said,
"But even then I'm leaving here a little bit disappointed because two of my best two dives were not quite right.
"I suppose that is a great place to be because tenth and a few mistakes in my first World Cup final – I'm going to take the positives from that."
Olympic places are to be decided at June's British Championships in Sheffield.
"In our country which is great for British diving, women's platform is so strong," she said, "There's a good few girls in there. That's unfortunate for me, but fortunate for Britain.
"I'm really fighting hard for this."
Lizzie Flint, Sportsister
The Women's Sports Magazine
Select a sport
Find out how to get started, training plans and expert advice.