Cycling: GB claim gold and world record at UCI Track World Cup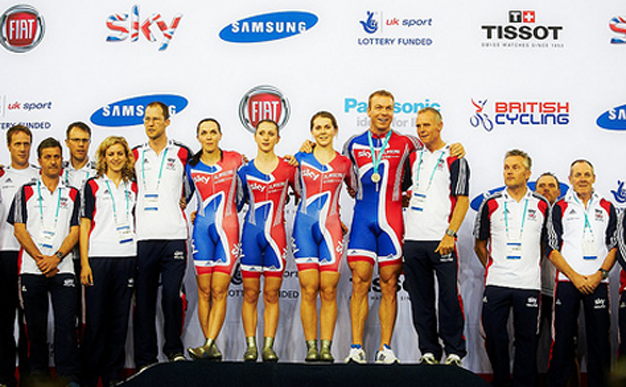 Great Britain performed expectionally well on the final day of the UCI Track World Cup on Friday evening, claiming world records and gold medals in both the women's team sprint and pursuit events, bringing the 6,000 roaring spectators to their feet.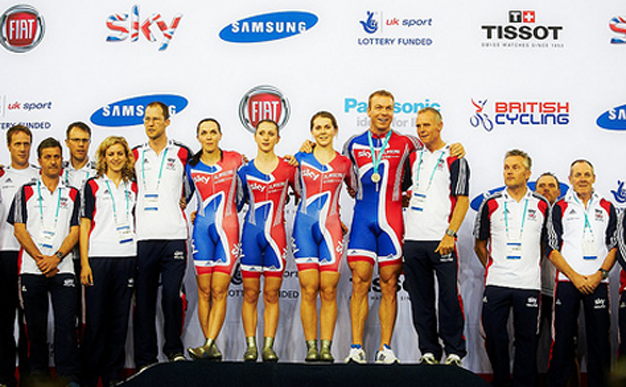 Jess Varnish and Victoria Pendleton smashed the world record to win gold in the team sprint to beat the previously invincible Australians with a time of 32.754 seconds.
And the winning performance was soon followed by the women's team pursuit trio, Laura Trott, Joanna Rowsell and Danielle King, riding to victory in 3 minutes 18.148 seconds in a superb final against the Canadian team.
First up on on the evening was the team sprint final with Varnish producing the fastest first lap of her life and Pendleton the quickest finishing lap of her career.
The British team gelled like never before, to beat Aussie opponents Anna Meares and Kaarle McCulloch.
All this came after a lunchtime qualifying session in which the Australians broke their own record and the Great Britain duo had smashed through the 33-second barrier for the first time to qualify for second place as Varnish set a personal best of 18.885 seconds for the first 250 metres.
A relaxed Pendleton, who insists she is deep into winter training and not race sharp, has nonethleless been showing exceptional form and it was clear from the qualifying that if Varnish could dig deeper than ever before a shock win was not out of the question.
That's exactly how it transpired as Varnish ducked in 18.8 seconds for the first time.
"It was unbelievable when the crowd roared," said Pendleton, who revealed afterwards that GB took a calculated risk by using a bigger gear than in the morning.
"I was shaking on my bike. We worked really hard together and decided to take a risk with the gear. Why not? We were guaranteed a silver anyway and had already done our best ever ride. Now was the time to take some risks before the Worlds and Olympics.
"I didn't think we could go faster in the final but we did. Amazing, I am still pinching myself."
Then came the team pursuit medal races and on a staggering day that has instantly established London as the fastest, as well as the noisiest velodrome in the world, there was another world record before we even got to the final.
Great Britain had decided to bring in Dani King for Wendy Houvenaghel to freshen up the squad after not being entirely satisfied with their ride in qualifying and it soon became apparent that yet another world record was just around the corner.
With Laura Trott and King driving hard and the big engine of Joanna Rowsell steadying things at important stages it was an beautifully controlled ride in contrast to qualifying when they went off much too quick.
"The crowd really got behind us in qualifying and we all got a little bit over-excited," admitted Rowsell afterwards.
"That's why you have a test event. It's great to get that experience and learn from that.
"So we tried to go out a little bit steadier, back up the ride, back up that last kilometre, bring it home. I think we did that, we delivered and broke the world record. We knew it was on. From training we've been riding above world record pace for the last few training sessions. We knew it was in the tank."
Performance Director Dave Brailsford said, "The first time a British rider got to ride the track was the women in the Team Pursuit qualifying and even then I was thinking 'bloody hell I think I am going to cry' and I was just standing on the side of the track. Think how they felt!"
"The atmosphere here is totally conducive to world class sprinting."
"The noise and excitement is of a different level to anything I have experienced before and is totally positive in such an explosive event with that massive rush of adrenalin. They can go quicker yet."
Lizzie Flint, Sportsister
The Women's Sports Magazine
Photo credit: British Cycling
Select a sport
Find out how to get started, training plans and expert advice.