Marathon blog: Good night running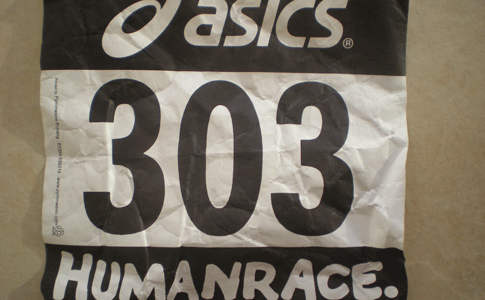 Is it just me, or is it much easier to run up a hill when it's dark? Please don't ask me why because I will not be able to give you an answer.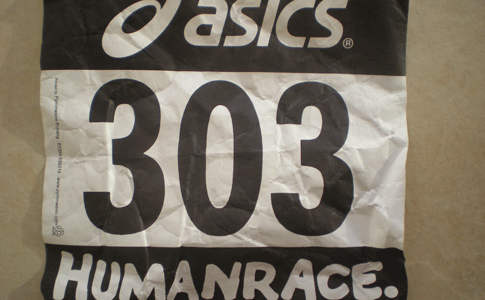 Maybe it's because I can barely see the forbidding incline ahead of me, so my legs just run it, rather than have my mind pull my body down with the worry that I can't reach the top.
Yes, I am getting fitter so naturally running is becoming much easier, but there is something about being out at night that allows me to experience a different side to this sport.
I'm discovering that running in the dark heightens my senses making everything much more dramatic and exciting. My footsteps appear more powerful, my heart beats faster, my breathing is louder, if it's at all possible I can even smell that it is dark and I feel completely alone. It gives me a real sense of freedom and intensity that I don't get from anything else.
But let's get back to the daylight and out of my night time bubble. So of course last Saturday morning I partook in the WildMan challenge in Surrey, and I am happy to tell you that I survived! I would even go as far to say that I really enjoyed it.
The route was punishing, there is no getting away from that; full of energy sapping hills and sandy tracks – I was definitely grateful of my hill and cross country training beforehand.
I completed it in one hour  and ten minutes and you can read my full review in our magazine and on the website next month. Check out this picture though of us all at the start line.
Much to my horror I found myself being the only girl right near the front and surrounded by a ton of fierce, competitive men, all eager to sprint their way to the end. Look at them all checking their watches and eager to start! You can see me right in the middle – I did find this picture amusing.
Not much to report I'm afraid in regards to the gel packs that I tried. I tapered off my running sessions this week in preparation of the WildMan, so didn't have the chance to run any far distances. I did manage to take the gels out once on a 60 minute route, but it was more to get a feel of holding something and a practice of opening the packet whilst moving.  Like a lot of things; much easier said than done!
On first thoughts they tasted horrible, very fake and sickly, but it may be different when I am at my third hour of a slog and my body actually needs them. I'll give them another shot this weekend and let you know how I get on. I've just mapped out a 15 mile route that I'm going to tackle on Sunday morning, so it will be a perfect opportunity to give the gels a proper chance.
Happy running
Select a sport
Find out how to get started, training plans and expert advice.