Ballot opened for Royal Parks Foundation Half Marathon 2012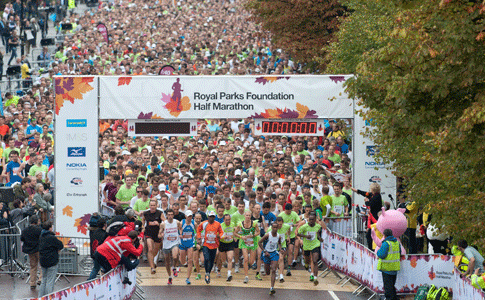 The ballot for the Royal Parks Foundation half marathon that takes places on Sunday 7 October has opened today and will remain open for seven days; closing at 1700 on Thursday 26 January.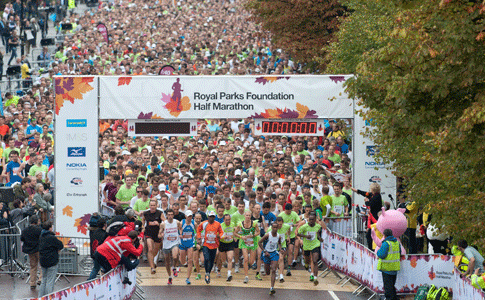 This beautiful city run is forever growing in its popularity and so to ensure that everyone is given an equal chance to be at the start line, the ballot is the most efficient way in which to allocate places fairly.
Successful candidates will find out if they have been given a place on Monday30 January  when the draw takes place.
The organisers are also holding a creative competition; your chance to design the 2012 official running shirt for the race.  If your design wins, it will be printed on the back of all of this years running shirts and will be seen throughout the streets of London.
More info: www.royalparkshalf.com
Select a sport
Find out how to get started, training plans and expert advice.