Meet World Champion Duathlete Katie Hewison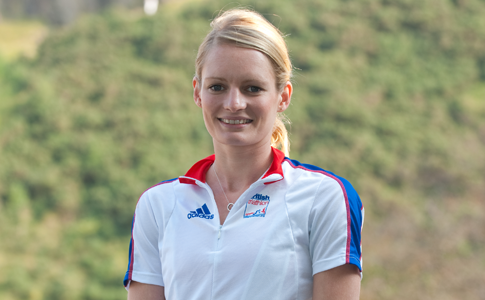 Great Britain triathlete Katie Hewison was recently crowned Elite World Duathlon Championship at the championship race in Gijon, Northern Spain.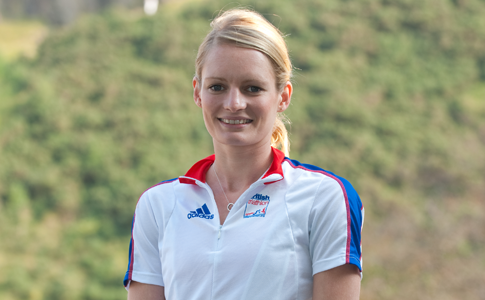 The race consisted of a 10k run followed by a 40k bike ride and ended with another 5k run. In a thrilling race Katie won the gold in a sprint finish where she pipped Jenny Schulz from Germany to the line by just two seconds. Sportsister caught up with Katie to find out how she feels to be World Champion and what her plans for the 2012 season are.
How does it feel to be World Duathlon Champion?
It feels amazing to be able to say I am a world champion – and has given me a lot of confidence and belief in myself moving forwards
What is your sporting background?
I started out a local swimming club as a breastroker and then took up running at 13.  After competing in a cross country race and passing people on all the hills I was then advised to enter fell running and mountain running races, in which I then began competing for Great Britain. After university I ventured into road running mainly 5k and 10ks and from 2008-2009 saw huge improvements in all my running PB's.
How did you start out in triathlons/duathlons?
I applied for a fast track triathlon programme called 'Trigold' in 2009 fully sponsored by the Barrie Wells Sports Foundation.  It was targeted at runners who could run under 34 minutes for 10k with a swim background.  I was successful in gaining a place on the programme allowing me to give up my job and train full time in Loughborough with the British Triathlon high performance team. Duathlon was my first introduction to multisport events as it was a nice way to get used to more than one discipline, plus I also found I was a good cyclist despite never riding a bike before!
How confident did you feel going into the World Championships?
I felt the most confident I have felt over the past 18 months as I have been plagued with injury after injury and my life long coach Norman Matthews  passed away in September 2010 so had been through a very difficult patch.
Therefore this time I had actually had three months consistent training behind me, where I had been doing a lot of specific training for this race in particular.  So I knew that I was in good shape, I just didn't know how good a shape that was as I hadn't raced at such a high level for over a year.
What do you think made the difference between last years 6th place and this year's 1st?
Having missed most of the 2011 season meant I didn't really put any pressure on myself and went into the race just happy to be on the start line.  I have also been doing some quality running with some of the best female middle distance runners in the country down at my new training base near Aldershot with Mick Woods' group, which was reflected in my sprint finish at the end and the fact that the top 5 finishers in Gijon all finished in front of me last year by running over a minute quicker than me off the bike.
What are your goals for next season and beyond?
Next year I want to get back competing on the elite international triathlon circuit and possibly enter some of the new 5150 series triathlons to see how I do in some non-drafting races.  I have really struggled to train for all three disciplines at such a high level as find I keep breaking down with injuries. Therefore next year is about getting some consistency and building the training up sensibly – and of course hopefully defending my World title!
What one piece of advice do you have for people starting out in triathlons/duathlons?
Be sensible and listen to your body if its feeling tired. Triathletes very easily fall into the trap of thinking that training more is better, including myself as I stopped having a rest day for a long period of time. Therefore I think that for anyone starting up-make sure you don't neglect the recovery as its key to being able to get the most out of the next session in this tough but very rewarding sport!
Helen Russell, Sportsister
The Women's Sports Magazine
Image credit: British Triathlon
The women in the Great Britain age group amateur team also had an amazing World Championships. In the sprint event three women won gold in their age groups with Sportsister contributor Helen Russell (who write this feature) winning her age group and taking 3rd place overall. In the longer standard distance the GB women won five gold medals with Danielle Stewart winning her age group and taking 2nd place overall. 
Select a sport
Find out how to get started, training plans and expert advice.